Octomore Profile
Islay Single Malt Scotch Whisky
Statistically speaking, Octomore is all about peating levels. The first batch, distilled in 2002, was peated to 80.5ppm, and subsequent batches have reached as high as 208ppm. The whisky has regularly been bottled as a five-year-old, as this is considered the optimum age for its phenols to be at their most expressive.
Despite being the peat monster to devour all peat monsters, Octomore is not by any means a one-dimensional dram, with maritime, fruity, floral and vanilla notes finding their voices in the midst of all that macho smoke.
Region

Islay

Production type

Single malt

Produced at
Octomore History
Octomore takes its name from a farm located on the hillside above Port Charlotte village in the Rhinns of Islay, not far from Bruichladdich distillery. While Bruichladdich was a creation of the Victorian era, being established in 1881, Octomore operated its own licenced distillery between 1816 and 1852, run by members of the Montgomery family of tenant farmers. When the distillery was at its most productive in 1826-27, some 65 hogsheads of spirit were distilled per annum, principally in order to add value to barley grown on the lands of Octomore.
Fast forward to 23 September 2002 when Bruichladdich supremo Mark Reynier and master distiller Jim McEwan produced the first run of 'super heavily-peated' Octomore from Bruichladdich's tall, narrow-necked stills. This went on to provide a third distinct brand for the distillery, alongside its unpeated Bruichladdich range of malts and the heavily-peated Port Charlotte.
The first release of Octomore (6,000 bottles) took place in 2008, after maturation in former Bourbon barrels, and was followed by edition 2.1, named 'Ochdamh-Mor.' The expression was peated at 140ppm – over two-and-a-half times more than standard Ardbeg.
The next release was christened Octomore Orpheus, which differed from previous offerings by having undergone a period of secondary maturation in French oak casks supplied by the Bordeaux chateau, Petrus. Bottlings 6.1 and 7.1 were distilled with exclusively Scottish barley, while 6.3 – peated to no less than 258ppm – was produced from Islay barley. In 2008 barley was grown for distillation in fields once tended by the Montgomery family for the first time since 1839.
Octomore has been part of what Bruichladdich terms 'cask evolution' on two occasions to date, with both expressions being exclusively offered through travel retail outlets. Octomore 6.2 – peated to 167ppm – was made from a vatting of whisky matured in both ex-Bourbon barrels and Limousin oak from Acquitaine, while 7.2 – peated to 208ppm – was a limited edition that married spirit matured in American oak with those from ex-Syrah barrels from the northern Rhone valley.
Bruichalddich distillery was sold to French multinational drinks group Rémy Cointreau in 2012, but despite losing its long-held independent ownership, the French firm clearly has a commitment to continued innovation with the Octomore brand, much to the relief of lovers of the ultimate peaty dram.
Timeline
1816

Octomore distillery is licensed to George Montgomery & Co

1852

Octomore distillery ceases production

1881

Bruichladdich distillery is established on Islay

2000

Bruichladdich is acquired by independent bottler Murray McDavid

2002

The first distillation of 'super heavily-peated' Octomore takes place

2008

The inaugural bottling of Octomore is released

2009

Release of Octomore Orpheus 2.2

2012

Rémy Cointreau acquires Bruichladdich distillery; the first appearance of Octomore 10-year-old

2013

Octomore Scottish Barley 6.1 is launched

2014

Octomore 6.3 Islay Barley is released
Owners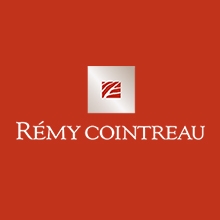 Parent company
Current owner
Previous owner
Murray McDavid Whisky

2008 - 2012
Contact
Address

Bruichladdich Distillery




Isle of Islay




Argyll




PA49 7UN




United Kingdom

Website

Phone

+44 1496 850160

Visitor Opening Hours

Not open to the public
Missing Information?
We strive to provide the most up-to-date and accurate information possible, but if you think we have missed something or you have an image you'd like to share, then please let us know.
Get in touch