Littlemill distillery
Lowland Single Malt Scotch Whisky
Littlemill was always a somewhat frustrating single malt. It was apparently relegated to the status of Third Class malt by DCL in the 1950s and bottlings, both official and independent, have swung wildly from the immature (sadly, mostly the own bottlings) to truly excellent (independent bottlings) where the distillery's soft centred sweetness expresses itself fully. It was triple distilled until 1929.
Three different brands, Littlemill, Dunglass, and Dumbuck, were produced in the latter years.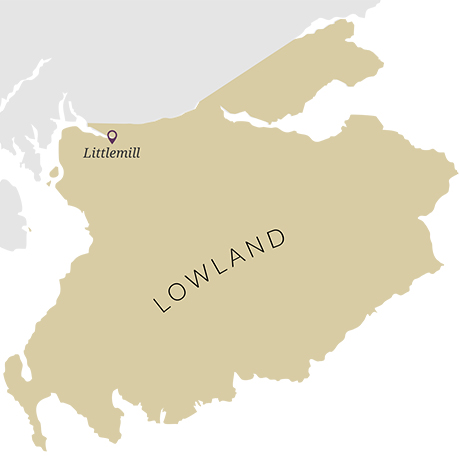 Region

Lowland

Production type

Single malt

Distillery Status

Demolished

Brands produced here

Dumbuck
Dunglass
Littlemill History
One of Scotland's oldest distilleries, there is a possibility that whisky was being made at the Littlemill site as early as 1772. What is certainly clear is that none of its owners had any success. There were nine of them between 1772 and the arrival of the Hay family in 1857 when some stability ensued.
Its somewhat chequered history was a little surprising given its location in the village of Bowling, where the Forth & Clyde Canal meets the river Clyde. These good transport links would, you might imagine, have given Littlemill a commercial advantage.
The Hays remained in charge, expanding and improving the distillery before selling to near neighbour, grain producer Yoker Distillery Co. A further period of instability followed, with blenders Charles Mackinlay and J&G Thompson owning it briefly before, in 1931, it became the possession of the first of a succession of American owners.
The first of these was Duncan Thomas, one of the forgotten innovators of Scotch whisky. He stopped triple distillation and installed new hybrid stills with pot still bodies and rectifying heads, allowing a number of different characters to be produced.
In 1959, the Chicago-based Barton Brands took a stake in Thomas' Littlemill Distillery Co. The injection of capital allowed the firm to build the Loch Lomond distillery – also a forgotten innovator within Scotch whisky – in 1965, thereby easing pressure on supply.
Barton Brands then bought out Thomas in 1971, but continued to try new things such as three different expressions: Littlemill itself, a lightly-peated variant, Dunglass, and a heavily-peated one, Dumbuck. After a brief time in mothballs between 1984 and 1989, the distillery ran until 1992 when what had been Barton's Scottish arm, now Gibson International, went bankrupt.
Littlemill was bought by Glen Catrine, (which in one of those weird twists of fate had bought Loch Lomond in 1986) but never redistilled. The stills were taken to Loch Lomond.
Its new owner contemplated running Littlemill as a museum, but in 1996 it was closed down and soon after it had been sold to a developer in 2004, it caught on fire.
Timeline
1772

Possible distilling began at the Littlemill site

1817-1857

Matthew Clark & Co becomes the first of eight owners during this short period

1857

William Hay buys the distillery

1875

Littlemill distillery is rebuilt

c1913

The site is bought by Yoker Distilling Co.

1918

Littlemill changes hands to Charles Mackinlay & J. & G. Thompson

1931

The site is bought by Duncan Thomas and trades as Littlemill Distillery Co.

1931

Thomas stops triple distillation and installs hybrid pot/rectifier stills

1959

Barton Brands buys a share in the company

1971

Barton Brands buys out Thomas' stake in the company

1984

The distillery is mothballed

1987

Barton Brands sells Littlemill to Gibson International

1994

Gibson International is liquidated and the distillery bought by Glen Catrine Bonded Warehouse

1996

The distillery is eventually closed and the site sold to developers
Owners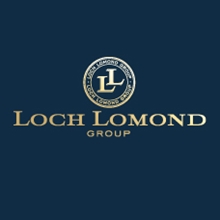 Parent company
Current owner
The Littlemill Distillery Company
Previous owners
Glen Catrine Bonded Warehouse

1994 - 2014

Gibson International

1987 - 1994

Barton Brands

1971 - 1987

Duncan G Thomas

1931 - 1971

J&G Thompson

1923 - 1931 (joint with Charles Mackinlay)

Charles Mackinlay

1923 - 1931 (joint with J&G Thompson)

Littlemill Distillery Co

1918 - 1923

Yoker Distillery Co

1913 - 1918

William Hay & Co

1857 - 1913

William Hunter

1853 - 1857

John McAlpine, Harvey & Co

1852 - 1853

McCulloch & McAlpine

1846 - 1852

Duncan McCulloch

1839 - 1846

Jane McGregor

1825 - 1839

Peter McGregor

1821 - 1825

Matthew Clark & Co

1817 - 1821
Contact
Address

Littlemill Distillery




Bowling




Dunbartonshire




G60 5BG




United Kingdom
Missing Information?
We strive to provide the most up-to-date and accurate information possible, but if you think we have missed something or you have an image you'd like to share, then please let us know.
Get in touch