Longmorn distillery
Speyside Single Malt Scotch Whisky
Longmore has been available as a single malt since the launch of a 15-year-old in 1993, a bottling which sported a slightly fantastical label showing the distillery nestled in the midst of rugged peaks – it's on the flatlands near Elgin.
This was replaced by an extravagantly packaged 16-year-old in 2007, but the needs of blenders have meant that, even with increased production, the vast bulk of Longmorn is ring-fenced, with a single-cask offering part of Chivas Brothers' Cask Strength series. It is, thankfully, a regular sight on independent bottlers' lists and, deservedly, has built up a cult following, particularly in Japan.
Region

Speyside

Production type

Single malt

Distillery Status

Working
Longmorn History
Longmorn was built by one of the 19th century's most interesting whisky entrepreneurs, John Duff. He was born in Aberchirder, worked at Glendronach, and after designing nearby Glenlossie in 1876, headed to South Africa to try and start a whisky industry there. He failed (as did most, until very recently) and headed to the US to try his hand there. Knocked back once more he returned home and, undeterred, built Longmorn in 1893. Five years after he built another plant next door – Benriach.
It was not an ideal time to build two new plants and in 1899 he was forced to sell to James Grant. Although Duff's business was not sound, his whisky was and by the start of the 20th century Longmorn was a prize malt, used in a variety of blends including VAT 69 and Dewar's. In 1920, the young Masataka Taketsuru, one of the fathers of Japanese whisky and founder of Nikka, spent a short period working in the distillery. The stills at Nikka's two distilleries are said to be modelled on Longmorn's.
In 1970, the Grant family and blender Hill Thompson (which had a long relationship with Longmorn) merged with The Glenlivet & Glen Grant Distilleries Ltd to create The Glenlivet Distilleries Ltd. This was bought by Seagram in 1977 and (minus Glen Grant) is now part of Chivas Brothers.
Timeline
1893

John Duff, having already built Glenlossie some 20 years earlier, builds Longmorn distillery

1897

Duff buys out his partners in the company

1898

Duff decides to build Benriach distillery next door to Longmorn

1899

With the whisky industry teetering, Duff is forced to sell his business to James Grant

1920

Masataka Taketsuru, founder of Japanese company Nikka, trains at Longmorn

1970

Hill Thompson and The Glenlivet & Glen Grant Distilleries merge to form The Glenlivet Distilleries

1972

Longmorn's stills are increased from four to six and the spirit stills switched to steam heating

1974

Two further stills are installed

1977

Seagram acquires the distillery through its acquisition of The Glenlivet Distilleries

1994

Longmorn's wash stills are brought into line with its spirit stills with steam heating added

2001

Pernod Ricard buys out Seagram's Chivas Brothers whisky portfolio

2007

Longmorn 16 Year Old is launched

2012

The distillery is refurbished with upgrades made to the mash tun and washbacks
Owners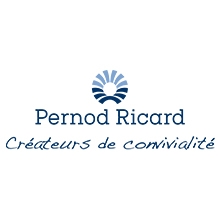 Parent company
Current owner
Previous owners
Seagram Distillers

1977 - 2001

The Glenlivet Distilleries

1970 - 1977

Longmorn-Glenlivet Distillery Co

1899 - 1970

John Duff

1893 - 1899
Contact
Address

Longmorn Distillery




Elgin




Moray




IV30 2SJ




United Kingdom

Phone

+44 1542 783417

Visitor Opening Hours

Not open to the public
Missing Information?
We strive to provide the most up-to-date and accurate information possible, but if you think we have missed something or you have an image you'd like to share, then please let us know.
Get in touch