The Telegraph Whisky Experience
Masterclass Masterclass

Show Show
Start Date

05 December 2016

Time

Monday 5 December and Tuesday 6 December from 12pm-4.30pm or 5.30pm-10pm

Location

London, UK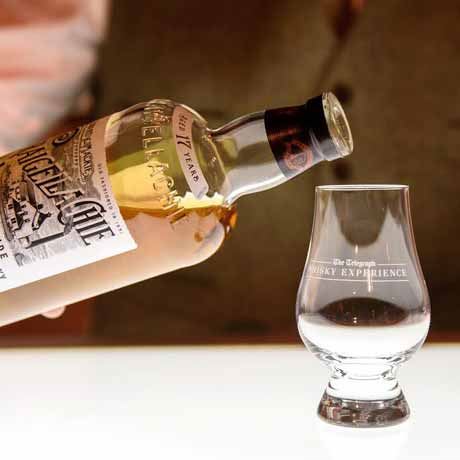 Returning for our third year at the luxurious One Whitehall Place, The Telegraph Whisky Experience is the ultimate private whisky fair.

Featuring world renowned whisky experts, exclusive masterclasses and more than 100 whiskies available for sampling, whether you're a novice or a connoisseur join us to find your perfect dram.

Book your ticket now to uncover the world of the amber spirit and find out why it really is the 'water of life!'

Whisky Experience Ticket, £75 (plus £3 booking fee):
- Mini tasting guide with whisky experts Charles MacLean, Joel Harrison and Neil Ridley
- Access to the four and a half hour private whisky fair in the Gladstone library
- Seated two-course meal designed by One Whitehall Place's head chef Graham Chatham
- Telegraph-engraved Glencairn tasting glass
- Telegraph Bespoke gift bag

Masterclass Experience Ticket, £90 (plus £3 booking fee):
- £75 ticket package plus:
- A specially designed masterclass:
- 'Around the World of Whisky' hosted by Neil Ridley and Joel Harrison – explore the exciting malt order sweeping the globe with new expressions from Tasmania and a selection of distinctive malts ranging from Taiwan to Sweden.
Address

One Whitehall Place
1 Whitehall Court
London
SW1A 2EJ
UK