Whiskybase Gathering 2016
Special event Special event
Start Date

26 November 2016

Time

12pm-6pm

Location

Rotterdam, Netherlands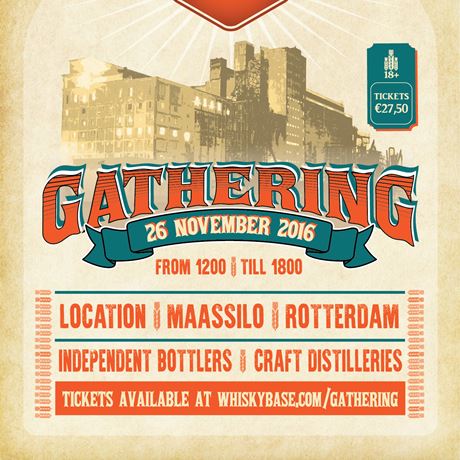 The first Whiskybase Gathering is due to take place in November.

Whiskybase invites you to come to the Maassilo in Rotterdam to taste whiskies, meet your fellow whisky friends and share in the fun.

Whiskybase Gathering will offer you a brand new whisky experience. We will focus on tasting rare single malts and meeting whisky friends in a relaxed atmosphere and an interesting location.

The coolest independent bottlers and collectors will be there with their newest and best bottlings.

You will have the chance to discover new and old craft distilleries known for their high quality whiskies.
Address

Maassilo
Zuidzijde 1-2
Rotterdam
3081AE
Netherlands

Phone

0031107531743