Start Date

20 June 2018

End Date

22 June 2018

Time

11am - 7pm

Location

New York, United States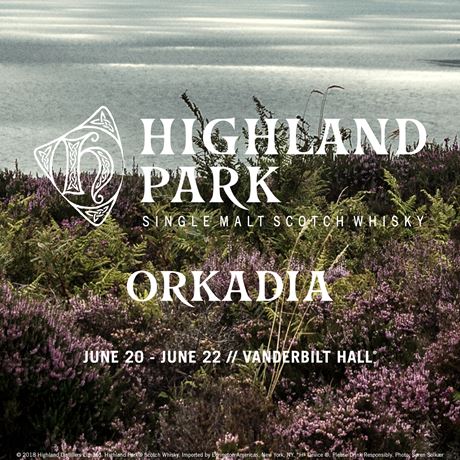 Highland Park, the single malt Scotch whisky from Orkney, Scotland and Lily Kwong, a modern day Viking and landscape artist, are proud to introduce Highland Park Orkadia. An immersive, artistic installation in New York's Grand Central Terminal representing the summer solstice on Orkney. Orkadia is a celebration of the longest day of the year on one of the most unique landscapes in the world.
This summer solstice, we encourage you to slow down, share a dram, enjoy the green landscape, the jagged cliffs and the flowing water as they all come together to pay homage to the endlessly bright days of summer on Orkney.
#Orkadia
@HighlandParkUS

Address

Vanderbilt Hall, Grand Central Terminal
89 E 42nd Street
New York
New York
10017
United States