Dram & Eat Whisky Experience
Start Date

01 March 2019

Time

7pm-9pm

Location

London, UK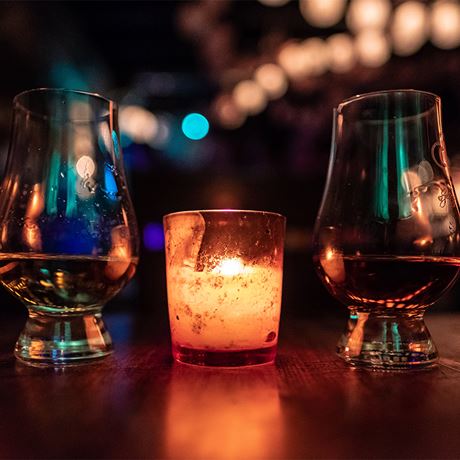 London-based food and drink experience company, The Ingredientist, has teamed up with Forbes whisky writer and tasting host Felipe Schrieberg to launch a new and unique whisky experience, Dram & Eat.
The premise is simple and decadent: every sip of a good dram of whisky deserves a bite that complements it perfectly.
Prepare to be taken on a boozy journey where you will taste five whiskies handpicked by Felipe for their quality and variety of flavour profiles. Even better, each whisky will be partnered with a canapé designed to enhance the aromas and flavours you'll find in your glass, with the same whisky also featuring in the recipe of the pairing.
During the tasting, Felipe will teach you techniques that can help you appreciate whisky and train your nose and palate, and delve into the history and production of whisky as well as current industry trends.
Dram & Eat is perfect for foodies, anyone interested in learning about whisky or someone just looking to taste something delicious.
What are you waiting for? Come on and join Dram & Eat!

The Menu:
- Scotch Malt Whisky Society Tobermory 'Pleased As Punch' 13-year-old (cask strength)
- Roquefort, grape and walnut Tobermory truffles
- Talisker Storm
- Talisker-smoked mackerel pate on a seaweed crisp
- Ben Bracken 23-year-old
- Ben Bracken glazed pork belly
- Penderyn Faraday
- Welsh cake with Penderyn whisky plum jam
- Glenfarclas 105 single malt (cask strength)
- Chocolate fudge brownie with Glefarclas salted caramel drizzle

Address

Good & Proper Tea
96a Leather Lane
London
EC1N 7TX
UK

Phone

+44 (0) 7511 908982