Discover the Indies: Berry Bros & Rudd
Start Date

21 May 2019

Time

7pm-8.30pm

Location

London, UK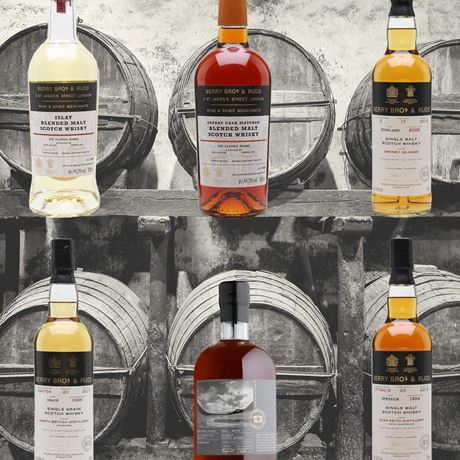 Independent bottlers have always been a hugely important part of the whisky industry. Today, there are dozens of great indie bottlers bringing us excellent whisky without distilling a drop, whether it's a note-perfect example of your favourite dram or a totally different spin on your favourite style.
Discover these indies with our new series of events at The Whisky Exchange Fitzrovia – each of which will highlight one of the bottlers we love. We're immensely privileged to kick off our discovery series with industry legend Doug McIvor, a wizard of cask selection and master blender for Britain's oldest wine and spirit merchant – Berry Bros & Rudd.
Berry Bros & Rudd are the innovators behind an impressive range of whiskies bearing their own label, and even hold a Royal Warrant for both Her Majesty The Queen and HRH The Prince of Wales. Join us as we explore some of the whiskies bottled by Berry Bros & Rudd under Doug McIvor's expert tutelage.
The line-up:
– Berry Bros & Rudd Sherry Cask Blended Malt
– Berry Bros & Rudd Islay Blended Malt
– Berry Bros & Rudd Orkney 2000 17 Years Old
– Berry Bros & Rudd North British 1996 20 Years Old
– Berry Bros & Rudd Glen Keith 1994 23 Years Old
– Berry Bros & Rudd The Perspective Series 35 Years Old
Address

The Whisky Exchange Fitzrovia
90-92 Great Portland St
Fitzrovia
London
W1W 7NT
UK

Phone

+44 (0)20 8838 9388