J&B Rare Whisky World Whisky Day event
Start Date

18 May 2019

Time

2pm-7pm

Location

London, UK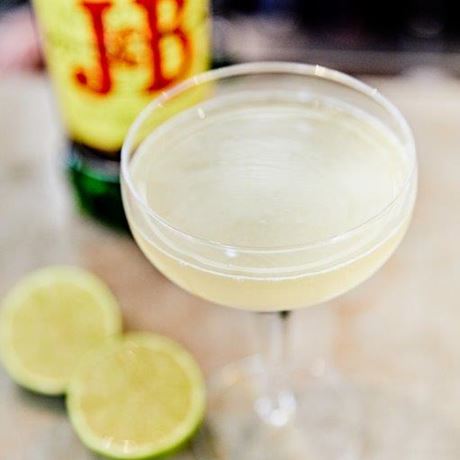 To celebrate World Whisky Day on Saturday 18 May, J&B Rare Whisky has teamed up with Ruffians Barber Shop in Covent Garden for an exclusive pop-up event. All customers will have the opportunity to try a delicious modern twist on the classic Gimlet cocktail, based on a recipe created exclusively for J&B by none other than Jason Scott, owner of award-winning Bramble Bar. A specially trained bartender will be on hand between 2pm and 7pm to make the drinks and tell you all about J&B's fascinating history with the Rat Pack.
Inspired by an Italian, created in London and distilled in Scotland, J&B Rare is unlike any other Scotch whisky. It was created by rule breakers and risk takers in the 1930s and shot to fame through its association with the Rat Pack in the 1950s. Today it is renowned across the world for its subtle, smooth and complex flavour which results from the blend of 42 different single malt and grain whiskies that go into the making of J&B Rare. It's this delicate balance that gives J&B Rare its distinctive character.
Ruffians is an award-winning barber shop, men's toiletries store and lifestyle destination. With a focus on high quality haircuts, beard trims and cutthroat shaves, they are dedicated to creating an enjoyable and relaxing customer experience.
For those who cannot make the event on World Whisky Day, you will still have a chance to try a delicious J&B cocktail until the end of May. All five shops in London and Edinburgh will be serving the signature J&B Rare Ginger cocktail, a classic combination of whisky and ginger ale which makes for a refreshing summery drink.
To book your treatment and enjoy a delicious J&B Rare cocktail, visit ruffians.co.uk.
Address

Ruffians Covent Garden
27 Maiden Lane
London
WC2E 7JS
UK

Phone

+44 (0)20 7240 8180