Start Date

19 June 2019

Time

VIP: 5.30pm-9.30pm. General admission: 6.30pm-9.30pm

Location

New York, United States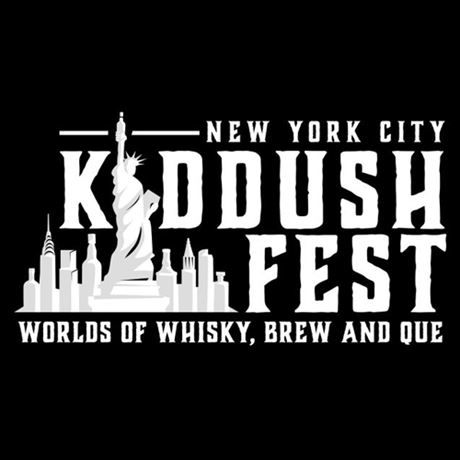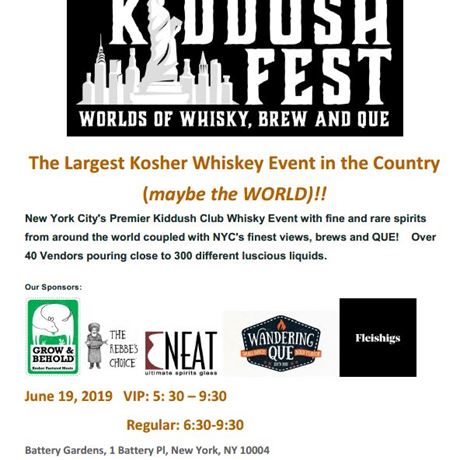 New York City's Premier Kiddush Club whisky event with fine and rare spirits from around the world coupled with NYC's finest views, brews and que! After 11 years of catering kosher whisky dinners and events including the past seven years of NYC's acclaimed Whisky Jewbilee, Ari and Gemma White are pleased to host this year's largest kosher whisky and food festival at the renowned Battery Gardens in Battery Park, NYC.
The evening promises over 300 bottles from 40 brands from around the world in addition to local breweries a cigar stand and award-winning glatt kosher food from the Wandering Que.
Don't miss the summer's best New York whisky tasting event! Tickets are limited.
Address

Battery Gardens
1 Battery Pl
New York
New York
10004
United States