Drambusters Festival 2019
Start Date

30 November 2019

Time

TBA

Location

Dumfries, UK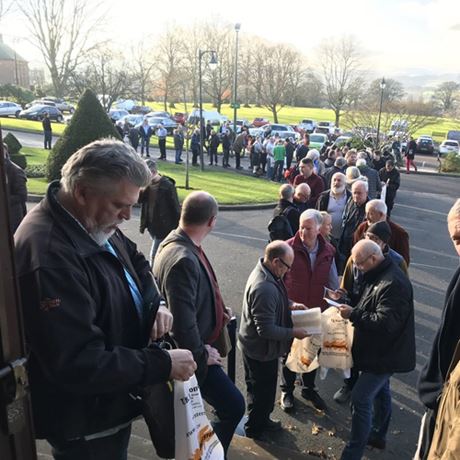 Our 9th Drambusters Whisky Festival will be held on 30 November. As an added bonus, the day is St Andrew's Day, so what better way to celebrate our National Saint's Day than to toast it with our national tipple!
The 2018 event was a great day and everybody enjoyed the extensive range of whiskies and other spirits that were available to taste. Tickets are £36 again this year and as with last year, you will receive a voucher in your goodie bag for £5 off your purchase (over £30) from our on-site shop.
There will be a Master Class at 1pm and tickets will be on sale for this later in the year. It is being hosted by Wm Grant and we know there will be some extremely special drams on offer
The Festival will run the same as previous years. There will be the on-site cafeteria in the Duncan Rooms and the stands will be spread over the Main Hall and the Gilchrist Room as in previous years. Once again there will be a bus available to ferry you all back into town from 3pm and this will run for a couple of hours. From the town, service 5 will take you to Easterbrook Hall, or close by within the Crichton Campus. See the timetable below. There are also various local taxi firms.
Address

Easterbrook Hall
The Crichton
Bankend Road
Dumfries
DG1 4TA
UK