Glenmorangie 'Beyond the Cask' Bar
Start Date

03 March 2016

End Date

12 March 2016

Time

5pm-11.30pm (not open Sunday 6 March)

Location

London, UK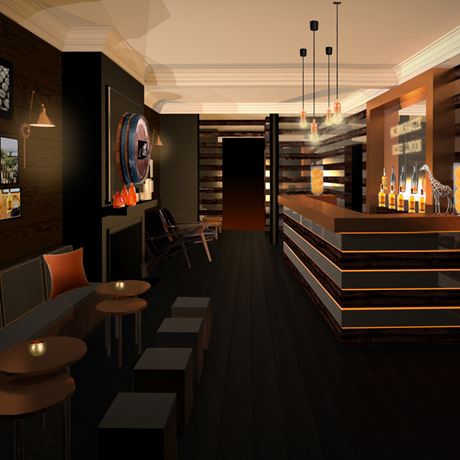 Popping up at 15 Bateman Street, Soho, from 3rd-12th March (excluding Sunday 6th March), 5pm–11.30pm, the 'Beyond The Cask' Bar will allow visitors to taste some unique and exclusive whiskies, as well as some specially crafted cocktails.

Guests can enjoy the stylish speakeasy bar, serving a range of wood and cask inspired cocktails such as a Smoke & Mirrors and a Sweet Sixteen (see below), as well as drams from Glenmorangie's Extra Matured Range and the latest Private Edition expression, Milsean.

Those wanting to explore further 'beyond the cask' can visit The Vault within the pop-up, to enjoy food and whisky pairings with expressions from Glenmorangie's Prestige range, 18 Year Old, 25 Year Old and Signet. Even the exclusive Glenmorangie 1963 and Pride 1978 will be on offer by the dram. The bar will be the only location in the world that guests will be able to enjoy 1963 by the dram.

Glenmorangie signature cocktails being served at the Pop-Up include:

Smoke & Mirrors: £10
Glenmorangie Quinta Ruban, wood smoked Hojisha tea, blackberry & raspberry shrub finished with a touch of Antica Formula sweet vermouth.

Sweet Sixteen: £10
Glenmorangie Lasanta produced by the 16 men of Tain, hazelnut infused dry vermouth, honey & pear eau de vie, Campari, chamomile bitters aged in a barrel for 16 weeks.
Address

The Glenmorangie 'Beyond the Cask' Pop-Up Bar
15 Bateman Street
Soho
London
W1D 3AQ
UK