The Glenlivet and Glen Grant Distilleries Profile
The creation of The Glenlivet and Glen Grant Distilleries Ltd was borne from a desire of two of Scotch whisky's most successful distilling dynasties to collectively promote the quality of their brands. Certainly at the time of its formation in 1952, The Glenlivet and Glen Grant distilleries had become two of the most respected producers in the industry. The former had become the first widely-renowned single malt brand of the modern era following success in the US after World War Two, while Glen Grant had already established itself as a brand in Africa, Australia and the US by the late 19th century.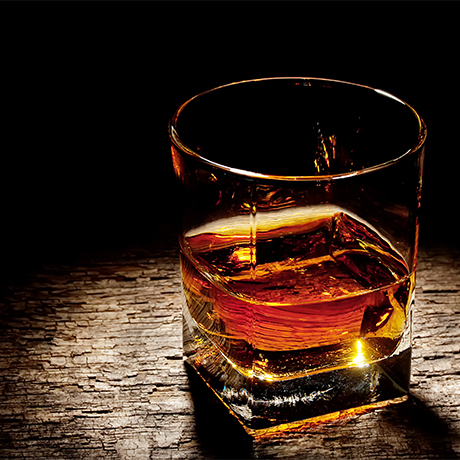 The Glenlivet and Glen Grant Distilleries History
The company was formed in 1952 through the merger of George and J. G. Smith, owner of The Glenlivet distillery in Moray which was itself incorporated just the previous year, and J&J Grant, the owner of Glen Grant distillery in Rothes. The new company's aim was to uphold the quality of whisky for which the two family-owned interests were renowned.
In 1970 the company expanded when Edinburgh blender Hill, Thomson & Co. and Longmorn-Glenlivet Distilleries Ltd. joined the fold. The newly aligned business brought an additional two Speyside distilleries into the portfolio – BenRiach and Longmorn, while Caperdonich (aka Glen Grant 2) had also been reopened five years previous to support soaring demand for its sister distillery. To reflect the enlarged holdings, the company was renamed The Glenlivet Distillers Ltd in 1972.
The company was eventually sold onto Seagram Distillers in 1978, which was itself picked up by French drinks group Pernod Ricard in 2001. The group's new owner subsequently closed Caperdonich (and sold it onto Forsyths, the coppersmith), while BenRiach was sold in 2003 to The BenRiach Distillery Company.
In 2006 Pernod Ricard moved The Glenlivet and Longmorn distilleries into its Chivas Brothers portfolio, and sold The Glenlivet Distillers Ltd – which by now comprised of just Glen Grant distillery – to Italian drinks group Gruppo Campari. To avoid confusion, The Glenlivet Distillers Ltd was renamed Glen Grant Whisky Co Ltd following its sale.
The license for Glen Grant distillery was transferred to a new company, Glen Grant Ltd, established by Campari in 2005. Glen Grant Whisky Co Ltd was eventually dissolved in 2011.
Meanwhile, the dormant Glenlivet and Glen Grant Distilleries firm was renamed Glenlivet Distilleries Ltd in 2006, and remains a non-trading subsidiary of Pernod Ricard.