Cockburns Profile
Blended Scotch Whisky
In its most famous incarnation Cockburn's blended whisky was marketed as OV (Old Vatted), which was the Victorian term for blended Scotch. It was most popular as an 8-year-old and was widely exported overseas while retaining huge popularity in the Scottish capital where Cockburn's was the wine and spirit merchant of choice.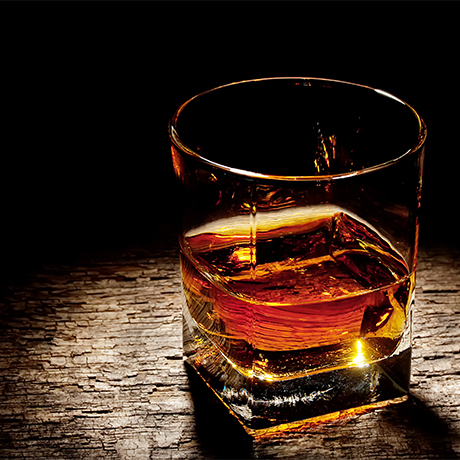 Production type

Blended malt
Blended Scotch
Cockburns History
Cockburn & Co was established in 1796 as a Leith wine and spirit merchant by brothers John and Robert Cockburn. It quickly became the preferred supplier to the great and the good of Edinburgh and its whisky was a great favourite of Charles Dickens, whose cellar inventory after his death itemised 17 dozen bottles of Cockburn's 'Highland Whiskey'.
Cockburn's fame in the Port trade was built by Robert after he left the business and went to Portugal. Exactly when the company moved into blending is uncertain but its blend was highly reputable. The 8-year-old Old Vatted (OV) was an early export which arrived in Europe sometime around the 1870s. It was still available into the 1980s and also as a 'Pure Highland Malt' which was for the UK market alone. The export bottlings were 43% abv.
Later changes in ownership saw the company eventually under Seagrams for a while but it was bought in 1981 by the Drambuie Liqueur Co and remained there until it was dissolved in 2003. Whatever assets remained were sold off two years later as Drambuie made savings and cut non-core operations.
Cockburn & Co has since been re-established as a wine merchant in Leith, but the whisky brand is no more.
Timeline
1796

The Cockburn brothers establish a wine and spirits business in Leith

1870s

Cockburn's OV brand is exported widely

1973

Seagram purchases Cockburn & Co.

1981

Seagram sells Cockburn & Co to Drambuie

2003

Cockburn & Co is dissolved

2005

Drambuie sells Cockburn & Co
Owner Previous owner