Copper Pot Profile
Blended Malt Scotch Whisky
Sold as a 'Pure Malt Scotch Whisky', Copper Pot was an 8-year-old vatting by an old whisky firm on Scotland's east coast. The labels featured a bulbous pot still, with the name: George Morton Ltd, Dundee at the bottom. By 1983 Morton's address was listed as Chapel Bond, Eastern Rd, Montrose, although by then the firm had been bought by one of its big rivals. Today its most enduring legacy is OVD Rum, now owned by Scottish drinks group William Grant & Sons.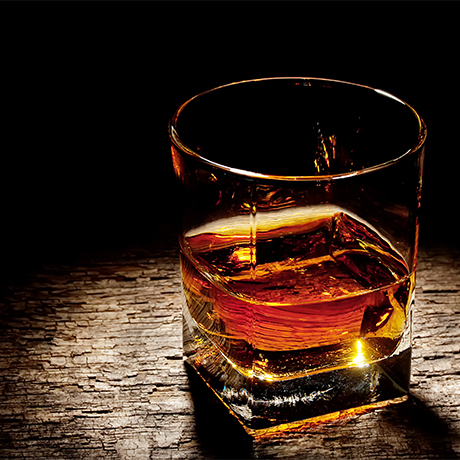 Production type

Blended malt
Copper Pot History
OVD or Old Vatted Demerara rum was originally blended and bottled by George Morton, who took over the local grocer Robert Don & Co in 1868, although OVD itself dates back to 1838. Over time Morton became one of the leading whisky blenders and bottlers in Dundee, along with John Robertson, James Watson and Alexander Stewart. Besides Copper Pot, the firm produced such whiskies as Auld Brig, Dundee Cream of Scotch, Morton's Blended and Morton's Special Reserve.
In 1981 George Morton Ltd was acquired by Amalgamated Distilled Products PLC, which merged with the Argyll Group PLC two years later.
Copper Pot is no longer in production, but OVD Rum and George Morton Ltd are both owned by William Grant & Sons.
Timeline
1838

Robert Don opens a grocery store in Dundee

1868

George Morton acquires the firm

1898

George Morton Ltd is formed

1973

The firm buys the Bow Butt's Bonding Co. in Montrose

1983

George Morton Ltd is acquired by Amalgamated Distilled Products PLC