Glen Crinan Profile
Blended Scotch Whisky
An export-only Scotch for the French market, Glen Crinan is bottled by Row & Company exclusively for supermarket chain Intermarché.
The 40% abv blend is an everyday whisky that's been bottled without an age statement, as well as at eight, 12 and 15 years of age. A no-age-statement Highland single malt is also bottled under the same brand.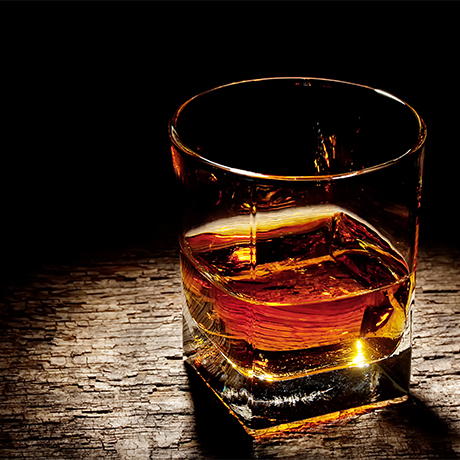 Production type

Blended Scotch
Glen Crinan History
Glen Crinan was originally produced in the 1930s by the Glenfyne Distillery Co. The company was created in 1919 by Robertson & Baxter Ltd to purchase Ardrishaig's Glenfyne distillery from the receivers of William Foulds & Co., which had failed the year before.
The company went on to produce the Glamis single malt brand, also produced at Glenfyne, and the Loch Fyne and Glen Crinan blends, all designed for export to the United States after Prohibition was repealed in 1933.
Greig, Lawrence & Hoyt acted as the company's agents in the US after 1935, and Glen Crinan sold there over the next two decades. However, in 1937 Glenfyne distillery was closed and eventually the licence for Glen Crinan was transferred to Row & Company in 1990, which is today an equal share joint venture between Edrington and ITM (UK) Ltd. The latter is part of French supermarket group Intermarché, for which Glen Crinan is produced exclusively.
Timeline
1831

Glenfyne distillery is built in Ardrishaig, Argyll

1919

Robertson & Baxter Ltd creates the Glenfyne Distillery Co Ltd, which takes over operation of Glenfyne distillery at Ardrishaig

1934

Row & Company (Distillers) Ltd is formed to act as North British distillery's sales agent in southern England.

1935

The Glen Crinan blend is exported to the US under licence to Glenfyne Distillery Co Ltd.

1937

Glenfyne distillery ceases distilling.

1990

Row & Company Ltd becomes a 50/50 joint venture with Intermarché, and Glen Crinan becomes the chain's exclusive brand

2015

Intermarché revamps the Glen Crinan brand, repositioning it as a higher end blend
Owners Parent company
Previous owner