Findlater Wine & Spirit Group Profile
The Findlater brand of blended Scotch whisky was established early on in the company's history by founder Alexander Findlater, whose uncle was a Scottish excise officer who held a superior office to the poet Robert Burns.
Findlater first purchased malt whisky from Shaw & Turbett and William Burns in 1826, though the supply was switched to the Glasgow Distillery Company in 1831, which supplied the burgeoning store with both grain and malt whiskies.
Findlater Scotch whisky continued to be bottled until the early 1980s. A range of expressions was released, from blends to 25-year-old single malt. The more collectible blends were often sold in Wedgewood decanters.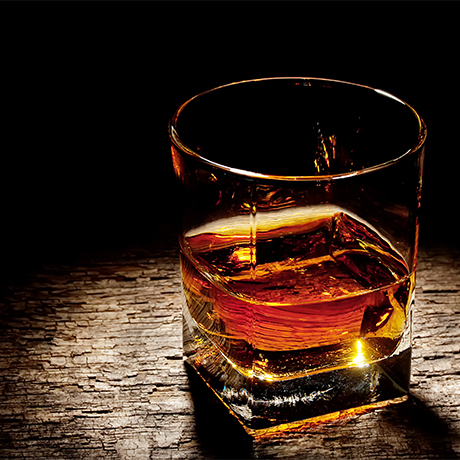 Findlater Wine & Spirit Group History
The company was established in 1823 in Dublin by Alexander Findlater. Originally known as The Irish & Scotch Whiskey Stores, it was soon renamed as 'Alex Findlater'. In subsequent years, the business expanded with outlets across the city and surrounding suburbs. Its product range was widened to include beer, wine, and tea.
Findlater established partnerships with businessmen across England to launch four outlets south of the border in Brighton, Liverpool, Manchester, and London.
In 1852, with the increasing popularity of beer, Findlater opened Findlater's Mountjoy Brewery in North Dublin. This came after success in the 1830s exporting Porter to the Americas.
Following Alexander's death in 1873, his nephew, John, took the reins and while continuing the wholesale business opened food and wine stores in the main residential districts of Dublin, along with a vast headquarters in Upper O'Connell Street.
The business continued, managed by three generations of the family and finally trading as Findlater Wine Merchants from the old whiskey bonded vaults under the Harcourt Street Railway Station.
In 2001 it was purchased by Cantrell & Cochrane and its portfolio became part of FindlaterGrants (Grants of Ireland Ltd.), before merging with Woodford Bourne in March 2009 to create the Findlater Wine & Spirit Group. The company is currently headquartered in Tallaght, Dublin.
Distilleries & Brands
Findlater's

Blended Scotch Whisky
Contact
Address

Findlater Wine & Spirit Group Limited




79 Broomhill Road




Tallaght




Dublin 24




Ireland

Phone

+353 1 404 7300