Golden Rare Profile
Single Malt Scotch Whisky
Single malt whisky, led by the likes of Glenfiddich, began to spread outwards from Scotland in the late 1960s. Although some distilleries had been bottling single malt for some time, it first really caught on in Italy with bottlers like Silvano Samaroli who did much to pioneer cask strength whiskies. In London the Alexander Blending Co. did its bit with Golden Rare, which was labelled either as 'Malt Scotch Whisky' or as a 'Single Malt' depending on the market and batch. Quite which distillery it came from remains a mystery, but it was invariably sold as a 10-year-old both in the UK and Italy.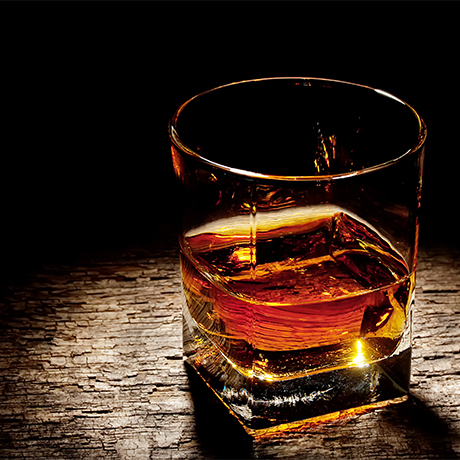 Region

n/a

Production type

Single malt
Golden Rare History
Golden Rare, and Golden Rare No.1, were around in the 1970s. The brands were owned by the Alexander Blending Company Ltd, a Scotch whisky merchant and broker, that originally set up as H. Alexander & Co. Ltd in 1957. Other whiskies the firm sold included Black Scot, Grand National, Kinsman, Last Hole and Scottish Hunter. The firm also dealt in bulk whisky until it was wound up in 1981. Its London offices at 33-34 Alfred Place were just behind what is now Argos on Tottenham Court Road.
Owner Current owner
Alexander Blending Company
See also
Brand

The Teacher's blend is notable for its high malt content and use of peaty malt whisky.