United Distillers Profile
After the infamous 1986 purchase of the Distillers Company Ltd. (DCL) by Guinness PLC, the new owner consolidated the wine and spirit companies of DCL with the Guinness-owned Arthur Bell & Sons Ltd., creating United Distillers.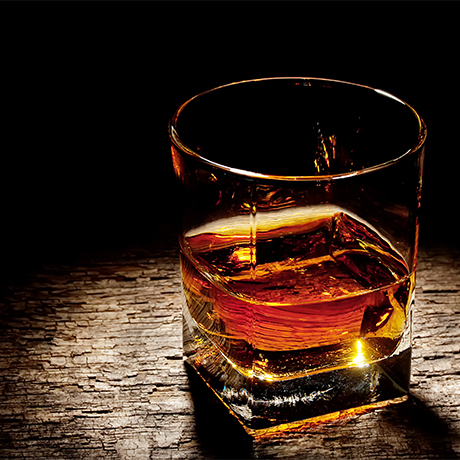 United Distillers History
In late 1985 the Argyll Group, a supermarket operator which also owned the Amalgamated Distilled Products company, made a surprise bid for the 'recently moribund' DCL. Looking for a 'white knight', DCL approached Guinness PLC which had recently purchased competitor Arthur Bell & Sons of Perth.
By April 1986 the takeover was complete (although it was subsequently found that Guinness had manipulated its share price to finance the deal). Guinness created United Distillers to control the operations of all the wine and spirits companies owned by the enlarged group. Guinness also began to rationalise and streamline the new company to the extent that the DCL companies started to lose their individual identities.
Soon Whyte & Mackay acquired the rights to a number of DCL brands, both in the UK and abroad, while numerous offices, including DCL's headquarters in St. James's, were closed. Over the next few years a number of malt and grain distilleries were also closed or sold off including Knockdhu (sold to Inver House Distillers) and Imperial and Glentauchers (to Allied Distillers). Distilleries shut down included the Cambus grain distillery and the Balmenach, Bladnoch, Pittvaich and Rosebank malt distilleries.
When Guinness PLC merged with Grand Metropolitan Ltd. in 1997 to form Diageo, the enlarged group placed all its drinks brands into a new company, Guinness UDV. This separated the drinks side of the group from Grand Metropolitan's food operations.