Seager Evans Profile
What started out as a 19th century gin distiller and rectification business in London became a thriving Scotch whisky distilling and blending empire. Seager Evans & Co had its headquarters in Deptford, but under US ownership expanded its business north into Scotland. It acquired the Long John blended Scotch whisky and, following its popularity in global markets, eventually renamed its subsidiaries and own business after the brand.
During its lifetime Seager Evans & Co owned the Strathclyde grain distillery in Glasgow, Glenugie in Peterhead and Laphroaig on Islay, and built Tormore in Moray. It also owned a sizeable warehousing, blending and bottling facility in Glasgow, as well as the Plymouth Gin distillery on England's south coast.
It was renamed Long John International Ltd in 1988 and now operates as a dormant subsidiary of Chivas Brothers Ltd.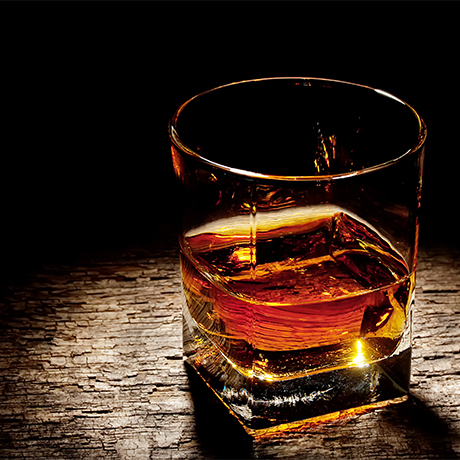 Seager Evans History
Despite being one of the more successful Scotch whisky distillers and blenders, Seager Evans & Co was established as a gin distiller and rectifier in London in 1805. Its main operation was based at Millbank distillery in Westminster for the purpose of distilling, blending and rectifying gin (the business was moved in 1921 to Holland & Co's Deptford site on the expiration of Millbank's lease).
In 1903, with many Scottish distilleries being sold off for a bargain price following a crash in the market, Seager Evans picked up the Lowland Glentarras distillery. But it was too soon for the group to be entering the Scotch distilling industry and with the market in disarray, particularly for the Lowland distilleries, it was sold on in 1910 (and eventually closed five years later).
It wasn't until 1927 that Seager Evans made another pass at distilling in Scotland, this time with the construction of its own distillery in Glasgow. Strathclyde was opened on the site of a disused cotton mill in Waddell Street as an alternative source of grain spirit to DCL (which was dominating the market), rather than in response to demand for more capacity. Strathclyde operated under the Scottish Grain Distilling Company subsidiary, though the name was changed to Strathclyde and Long John Distilleries Ltd in 1957 following the opening of the Kinclaith malt plant inside Strathclyde and the acquisition of the Long John blend through Seager's buyout of W.H. Chaplin & Co in 1936.
Glenugie malt distillery, which had been silent for 15 years, was added to the portfolio in 1937, but it was after WWII that Seager began a real spending spree. It bought Westthorn Farm in Glasgow, a 100-acre site on which it built a huge storage, cooperage and blending facility. Today the London Road site is the headquarters of John Dewar & Sons.
Seager Evans was acquired by New York's Schenley Industries in 1956, which allowed it to purchase Coates & Co (Plymouth) Ltd, the producer of Plymouth Gin, in 1958. In the same year it snapped up Tormore in Moray and went on to acquire Gordon Graham of Aberdeen and its Black Bottle blend.
The investment didn't stop. In 1962 Seager Evans began its 10-year purchase of Laphroaig distillery from Bessie Williamson, and went on to purchase Stanley Holt & Son, which held one of the largest stocks of maturing whisky in England.
In 1972 Schenley Industries was acquired by Rapid American Inc and three years later Seager Evans was sold off to British brewer Whitbread. Its new owner invested heavily in a modernising Seager's distilleries, and even reunited the Long John brand with the purchase of its home, Ben Nevis distillery, in 1981.
In 1988 Seager Evans & Co. Ltd was renamed Long John International Ltd. The following year, Whitbread's wine and spirits divisions were sold to Allied Lyons. Long John International is now a dormant subsidiary of Chivas Brothers.