Wolf of Badenoch Profile
Speyside Single Malt Scotch Whisky
Not just any old 12-year-old Speyside single malt, Wolf of Badenoch's USP is in its finish. The whisky, sourced from Speyside distillery at Kingussie, is finished for six months in French oak casks that have previously contained a blend of Armagnac and prunelles (plum) liqueur.
The double maturation results in an aroma of sweet dried fruits and vanilla, with enhanced pluminess and prunes coming through on the palate.
The brand name is inspired by the disreputable Alexander Stewart, Earl of Buchan (1343-1405) who held swathes of land in Speyside and the north of Scotland, and infamously put Elgin and its cathedral to the torch in 1390. His infamy led him to be known as the Wolf of Badenoch.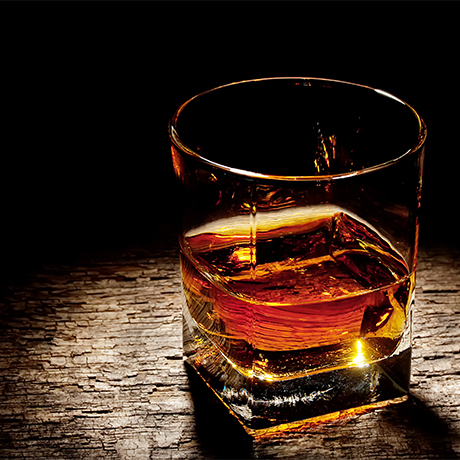 Wolf of Badenoch History
Wolf of Badenoch was created by North of Scotland Distilling Company in 2014 using the last whisky to be distilled at Speyside distillery before owner Ricky Christie – the son of Speyside distillery founder George Christie – left the business to set up his own white spirits distillery, Strathleven.
The release was limited to just one bottling run.
Owner