Lindores Abbey distillery
Lowland Single Malt Scotch Whisky
Considering its historical importance, Lindores Abbey distillery has been built as an aesthetically sympathetic monument to the 800-year-old Tironensian structure, using local wood from Denmylne and stone from Clatchard Quarry.
Lindores' one wash still and two spirit stills will produce a lightly peated Lowland malt (the site lies just on the border with the Highlands) using barley grown on neighbouring farms and around Fife, and malted at Muntons. Maturation will be conducted on-site in a purpose-built dunnage warehouse, 25% of which will be heated to increase the rate of maturation.
The heated warehouse won't be the only curiosity at Lindores: a special strain of yeast that may have existed in the 15th century is being replicated in partnership with Heriot-Watt University, and will be used to produce a limited edition single malt. In addition, instead of producing a gin, a percentage of Lindores' new make spirit will be put aside to produce 'aqua vitae' – a malt spirit macerated with local herbs like sweet cicely, which grows abundantly on the banks of the River Tay. Eventually, fruit from the Abbey's newly-planted orchard will also be incorporated.
Above all, the Mackenzie Smiths have plans to create a 'world class visitor attraction' with Lindores, educating guests on the Tironensian monks' crafts and way of life, the Abbey's history as well as the whisky production process.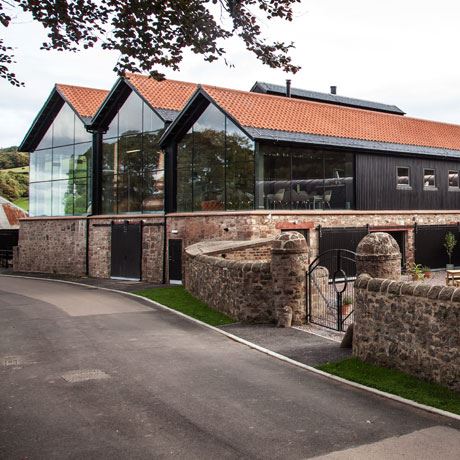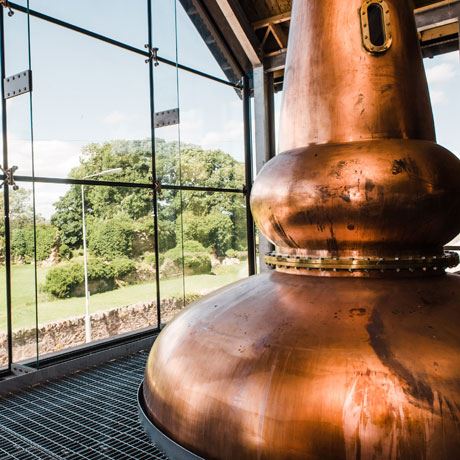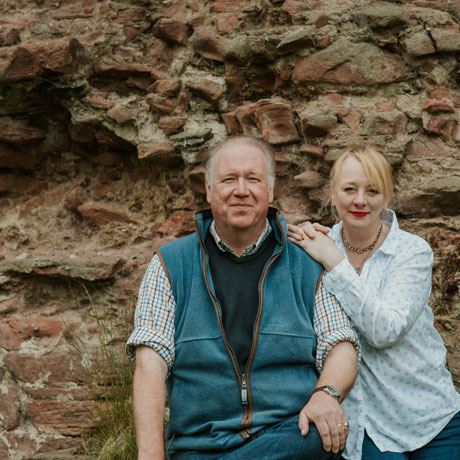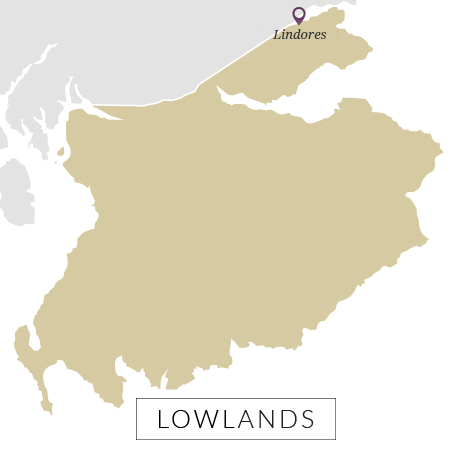 Region

Lowland

Production type

Single malt
Unaged spirits

Distillery Status

Working
Lindores Abbey History
Built as a daughter house of Kelso Abbey, Lindores Abbey was founded on the edge of Newburgh, Fife, in the late 12th century by the Earl of Huntingdon. Once visited by kings and queens, the Tironensian Abbey is now little more than an overgrown ruin. In 1912 the Abbey and a neighbouring farm was sold to John Howison, a farmer in the Carse of Gowrie, Perth and Kinross. The lands were passed down through the generations and are now owned by Howison's great-grandson and current 'custodian of Lindores', Drew Mackenzie Smith and his wife, Helen.
It's claimed that the first written reference to whisky being produced in Scotland relates to Lindores Abbey. The Exchequer Rolls of 1494 lists that, by order of King James IV, 'eight bols malt' be presented to Tironensian monk Friar John Cor to produce 'aqua vitae' – the water of life. It's thought that Friar Cor resided at Lindores, and the Abbey has become known as the 'spiritual home of Scotch whisky'.
Mackenzie Smith had long considered building a distillery at Lindores, and finally embarked on a £10 million project in 2013, with backing from three European investors. An excavation of the land adjacent to the Abbey – a former farm steading used as a dairy – revealed an ancient 18-metre wall just five inches below the earth's surface.
The excavation and subsequent archaeological investigations delayed construction until July 2016. Lindores Abbey's 'world class' visitor centre eventually opened to the public in October 2017, with distillation due to begin imminently.
According to Mackenzie Smith, despite Lindores' historical roots the company has faced at least one trademark challenge from consumer brands over the use of the Abbey's name. As such the distillery will never produce a chocolate liqueur to avoid a battle with Lindt, producer of Lindor chocolate.
Contact
Address

Lindores Abbey House




Abbey Road




Newburgh




Fife




KY14 6HH




United Kingdom

Phone

+44 1337 842547

Visitor Opening Hours

Autumn/Winter: Wednesday-Sunday 11.00am-17.00pm.
Booking is strongly recommended.