Cameronbridge History
Cameronbridge is the largest grain distillery in Europe. It can also lay claim to be the oldest. Its story also involves two of the most remarkable – and strangely overlooked – distilling dynasties in whisky, the Haig and Stein families.
The first record of a Haig making whisky was in 1655, when Robert Haig was hauled up in front of the church elders for daring to distil on the Sabbath. In 1751 his great-great-grandson John married Margaret Stein whose family were already making whisky at their distilleries in Kilbagie and Kennetpans.
Four of their sons became distillers, opening their own plants in central Scotland and Ireland. The youngest, William, founded Kincaple and Seggie in Fife and it was his eldest son, John, who founded Cameronbridge in 1824.
It was a time of rapid growth in production and also in new methods of making whisky. The Lowland distillers had long been large-scale producers, but had been limited by technology and law to producing their whisky from pot stills. Things were changing however, and in 1829 John installed the patent still which his cousin Robert Stein had invented and was operating at his own Kilbagie distillery. One of the Stein stills was used until 1929.
Soon after, Irish engineer Aeneas Coffey had improved Stein's design with his own patent still. John Haig immediately installed one of them as well. When Alfred Barnard visited in the 1880s, two Stein, two Coffey and a pot still (to make 'pot still Irish') were operational. Though considerably larger in scale, today the same Coffey design is still used at Cameronbridge.
In 1865 John joined in an alliance with eight other grain distillers and in 1877 this was formalised into the Distillers Company Limited [DCL]. Haig joined with the owners of Port Dundas, Carsebridge, Glenochil, Cambus, and Kirkliston to control 75% of Scotland's grain capacity. This not only allowed the new firm a dominant – eventually monopoly – position in supply, but the ability to fix prices. DCL would, in time and after many mergers, evolve into Diageo.
Cameronbridge remained as the powerhouse of DCL's grain division and, with the closure of Port Dundas in 2010, is now Diageo's sole wholly-owned grain plant and from 1998, production of Gordon's and Tanqueray gins and Smirnoff vodka has also been based here. It was expanded further as part of a £40m investment in 2007.
It was unusual insofar as for many years it was the only one of the grain distilleries to have its own brand – Cameron Brig. Although other distilleries would try their hand at this, only Cameron Brig survived. In 2014, the distillery was given greater prominence as the provider of the whisky for the David Beckham/Diageo single grain brand Haig Club.
Owners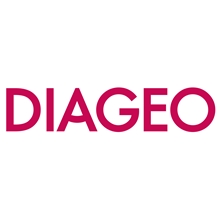 Current owner
Previous owners
Contact
Address

Cameronbridge Distillery




Windygates




Leven




Fife




KY8 5RL




United Kingdom

Phone

+44 1333 354061

Visitor Opening Hours

Not open to the public