Fortingall distillery
Highland Single Malt Scotch Whisky
Fortingall was a short-lived distillery located near Garth Castle, a mansion and seat in the 1820s of Sir David Stewart of Garth, Governor of St Lucia and author of a book entitled Sketches of the Highlanders. Confusingly, there is another Garth Castle, a long-ruined fortified tower once a stronghold of the notorious Wolf of Badenoch. It lies a few miles to the north-east near the B846 road that runs from Aberfeldy north to Kinloch Rannoch.
The distillery's exact location is uncertain but Garth Castle sits about a mile east of Fortingall, world-renowned for its 5,000-year-old yew tree in the village churchyard, and about two miles south-west of the village of Coshieville. A burn does flow through the castle grounds past some of the many estate buildings and down to the River Lyon, which in turn feeds into the Tay. It could have been the distillery's water source but it is remotely possible that Sir David's distillery was located in Fortingall itself beside the Allt Odhar (dun-coloured stream) that flows through the village. It is a particularly mysterious distillery.
Some sources think it may be the same as Keltneyburn, but that is unlikely.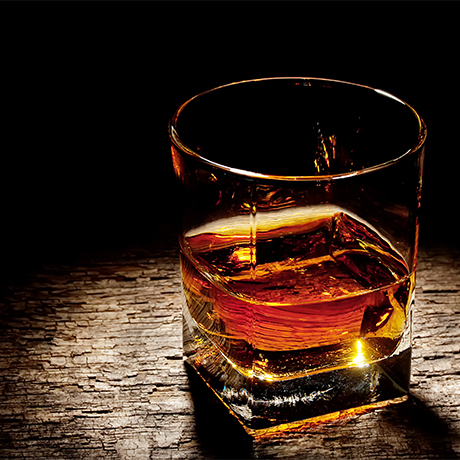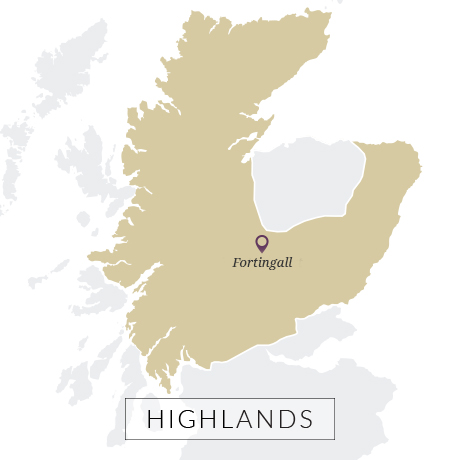 Region

Highland

Production type

Single malt

Distillery Status

Demolished
Fortingall History
Fortingall distillery was licensed to Sir David Stewart of Garth himself in 1825.
The knighted author personally had obtained the licence, but died in 1829. Despite being granted a licence, it is entirely possible that no distilling actually took place at Fortingall.
Timeline
1825

Distillery is licensed to Sir David Stewart

1825

Distillery closed
Contact
Address

Fortingall


Loch Tay




Perth and Kinross




United Kingdom