Loch Lomond distillery
Highland Scotch Whisky
The first distillery held a set of pot stills with rectifying plates in their necks, allowing different flavour streams to be produced. Expansion in 1986 saw a second pair of the same design being installed, before the distillery expanded with two Coffey stills (one of which is set up to produce grain whisky from a 100% malted barley mash) and two pairs of 'standard' pot stills. In total, there are eight different distillates produced for its whisky brands (not including the spirit coming from Glen Scotia). Wine yeasts have also been used to help create different flavours. In many ways it is more akin to a Japanese approach to distilling than a Scottish one.
As well as the High Commisisoner blend, a range of single malt brands are produced. Names include Inchmurrin, Rosdhu, Croftengea and Inchmoan. It is unclear what strategy Loch Lomond's new owner, Exponent [see below], will take with these.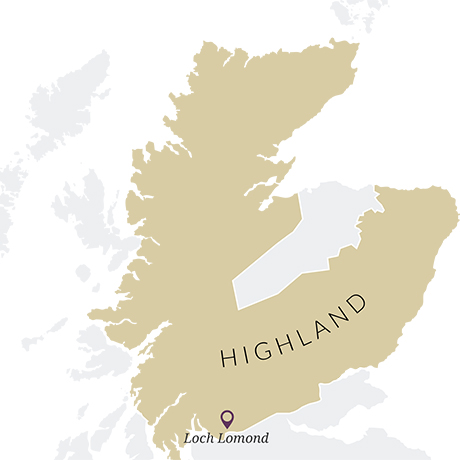 Region

Highland

Production type

Blended Scotch
Single grain
Single malt

Distillery Status

Working

Brands produced here

Glen Douglas
Inchfad
Inchmoan
Inchmurrin
Old Rhosdhu
The Glengarry
Loch Lomond History
A product of the 1960s distillery building boom, Loch Lomond was built in '66 by a joint partnership between Duncan Thomas, the American owner of [now demolished] Littlemill, and Chicago-based Barton Brands. The American firm took full control in 1971, but closed it in 1984 when that boom turned to bust. It passed into the hands of Inver House the year after, before they flipped it to Glen Catrine Bonded Warehouse Ltd in 1986. The firm added Glen Scotia to its portfolio in 1994.
Glen Catrine was the bottling and ageing arm of Bulloch & Co, a well-established blending and retail firm which owned the High Commissioner brand as well as, in time, Glen's Vodka. Under Glen Catrine's ownership, Loch Lomond grew to become the most flexible – and arguably the most innovative – distillery in Scotland. Its specialisation in the private label and export business however meant that its operations were never widely reported, or understood.
The firm was sold in 2014 for an undisclosed sum (believed to be in the tens of millions) to private equity firm Exponent whose new distilling division, Loch Lomond Group, is headed by former Diageo executives.
Timeline
1966

Loch Lomond distillery is founded by Duncan Thomas and American company, Barton Brands

1971

Barton Brands buys out Thomas and assumes full control

1984

Loch Lomond is closed after demand slows

1985

The distillery is sold to Inver House, which sells it onto Glen Catrine the following year

1993

Loch Lomond begins producing grain spirits

1997

A fire breaks out, destroying around 300,000 litres of whisky

1999

Two additional stills are installed

2005

The distillery releases Inchmoan, Craiglodge and Inchmurrin whiskies

2014

Glen Catrine is sold to private equity investment firm Exponent and operates under new division, Loch Lomond Group
Owners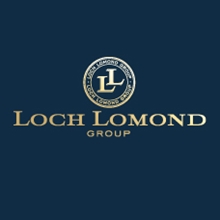 Parent company
Current owner
Previous owners
Contact
Address

Loch Lomond Distillery




Bowie Road


Lomond Industrial Estate


Alexandria




Dunbartonshire




G83 0TL




United Kingdom

Website

Phone

+44 1389 752781

Email

Visitor Opening Hours

Not open to the public