Inverkeithing distillery
Lowland Single Malt Scotch Whisky
The Lowland distillery of Inverkeithing stood on the east bank of, and drew its water from, the Keithing Burn which runs through the town (Inverkeithing means 'at the mouth of the Keithing'). The site was almost opposite where the Inverkeithing railway station was built some years afterwards.
There's little or no information available on the distillery and its whisky, although it switched from malt to grain whisky distillation after a Coffey still, one of the very earliest in Scotland, was installed in 1836.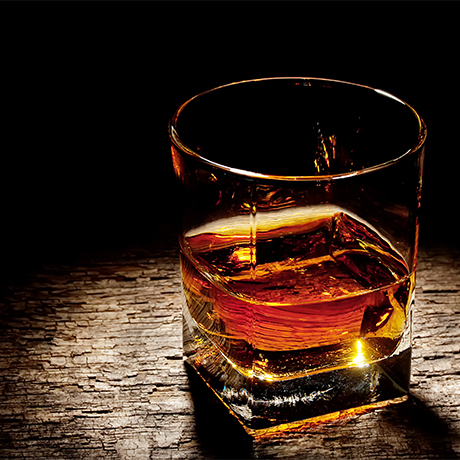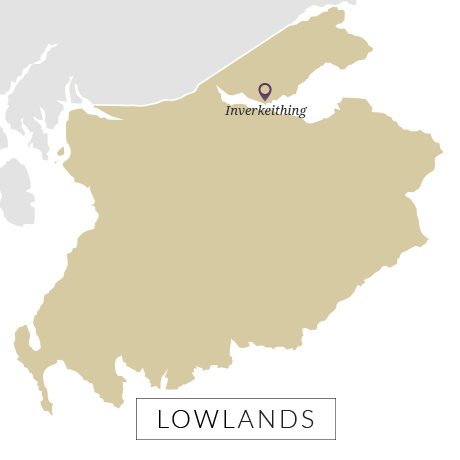 Region

Lowland

Production type

Single grain
Single malt

Distillery Status

Demolished
Inverkeithing History
Inverkeithing distillery was founded by Duncan Montgomery in 1795, who stayed at the helm until 1817. However, Montgomery fell out with the Stein family, who ruthlessly dominated the whisky business at that time. The Steins bought a mill upstream, cut off Inverkeithing's water supply and drove him into sequestration.
Years of closure followed until Andrew Philp re-opened the distillery in 1825, only to be sequestrated himself the following year. After another closure, the distillery was re-opened in 1833 by Haig Bros & Co. (led by Robert and John Haig), but Robert Haig withdrew from the business that same year. However, distilling continued and a Coffey still was installed in 1836 – an invention not unfamiliar to the Haigs (John had installed a continuous still – invented by his cousin, Robert Stein – at his Cameronbridge distillery in 1829).
The Haigs didn't remain in charge for long. Inverkeithing's licence was passed on to the wealthy London gin distiller and 1st Baronet, Sir Felix Booth (creator of Booth's Gin) in 1837, but for unknown reasons the distillery closed soon after.
Timeline
1795

Inverkeithing distillery is licensed to Duncan Montgomery

1817

Montgomery is driven into sequestration, and Inverkeithing closed

1825

The distillery is re-opened by Andrew Philp

1826

Philp is sequestrated, and Inverkeithing falls silent again

1833

The site is re-opened by Haig Bros & Co., but Robert Haig withdraws from the business that same year

1836

A Coffey still is installed, and Inverkeithing switches from malt to grain distilling

1837

The Haigs pass the licence for Inverkeithing on to Sir Felix Booth & Co.

1837 or later

The distillery is finally closed for good
Contact
Address

Boreland Park


Inverkeithing




Fife




United Kingdom