Glen Nevis Profile
Blended Malt Scotch Whisky
This brand of Scotch whisky was named after Campbeltown's Glen Nevis distillery that closed in 1923, and almost certainly did not contain any of its namesake's spirit.
Glen Nevis was bottled by the Glen Nevis Distillery Company during the 1970s and '80s as a single malt, vatted malt and blended Scotch whisky; a variety of styles for the numerous export markets to which it was shipped.
Following a series of mergers and changes of ownership, the brand is now owned by supermarket chain Wm Morrison.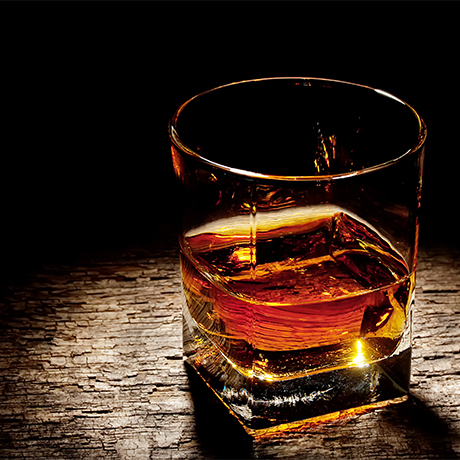 Production type

Blended malt
Glen Nevis History
Glen Nevis distillery was established by one of Campbeltown's great whisky entrepreneurs, Duncan MacCallum, in 1877. The distillery changed hands several times over the years but ended in the lap of West Highland Malt Distillers, which closed it in 1923.
Its warehouses were combined with Ardlussa distillery's in 1936 to establish a large blending and bottling facility which was sold to A. Gillies & Co (Distillers) Ltd of Glasgow in 1955, along with Glen Scotia distillery.
Gillies was in turn was taken over by the newly-formed holding company Amalgamated Distilled Products plc in 1970, which created the Glen Nevis Distillery Company as a subsidiary. Under the company name, the Glen Nevis brand continued to be bottled as a 12-year-old single malt – most likely with whisky produced at Glen Scotia – a vatted malt and blended Scotch whisky.
ADP was itself owned by the Argyll Group, which went on to bid unsuccessfully for the Distillers Company in 1985. However in the same year ADP sold off its distilling interests to Gibson International, though the Glen Nevis brand remained. Its trademark was transferred to Safeway (now Wm Morrison) after Argyll's acquisition of the supermarket chain in 1987. It was bottled in the 1980s as a Safeway exclusive, and although the brand is still owned by Wm Morrison, it is no longer produced.
Timeline
1877

Glen Nevis distillery is built in Campbeltown by Duncan MacCallum

1923

Glen Nevis is closed, though the warehousing facility remains operational

1936

Glen Nevis and neighbouring Ardlussa warehouses are combined to create a bottling and blending facility

1955

The entire operation, including Glen Scotia distillery, is sold to A. Gillies & Co (Distillers) Ltd.

1970

Amalgamated Distilled Products plc takes over A. Gillies & Co (Distillers) Ltd.

1987

ADP's owner, Argyll Group, acquires supermarket giant Safeway. Glen Nevis is bottled as a Safeway exclusive
Owner Current owner
Contact
Address

Wm Morrison Supermarkets PLC




Hilmore House


Gain Lane


Bradford




BD3 7DL




United Kingdom

Phone

+44 845 611 5000

Visitor Opening Hours

Not open to the public