Pràban na Linne Profile
Pràban Na Linne translates from Gaelic as 'shebeen of the firth,' with a shebeen being an illicit drinking den. The company is headquartered at Eilean Iarmain on the Sleat peninsula in southern Skye, and currently offers three brands, all non-chill-filtered and with Gaelic names.
The best-known bottling is the lightly peated blend Te Bheag Nan Eilean – or Little Lady of The Isles. The term 'Te Bheag' is a colloquialism used to refer to a dram in the Hebrides. Poit Dhu is a blended malt which also boasts a light peatiness. The term means 'black pot,' which was the expression used by illicit distillers to refer to their stills. Sherry casks have played a significant part in its maturation, and 8-, 12- and 21-year-old expressions are available. Finally, the lighter blend Mac Na Mara – son of the sea – is offered in standard and rum cask-finished variants.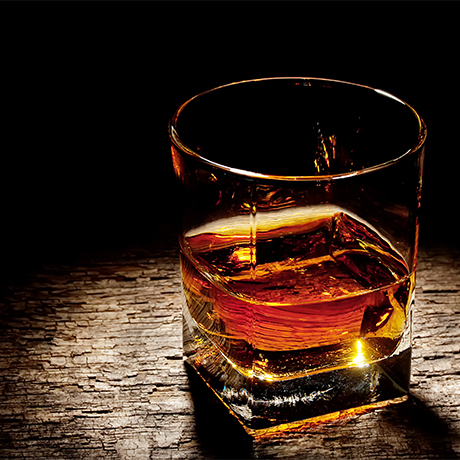 Pràban na Linne History
Pràban Na Linne was established in 1976 by Sir Iain Noble, co-founder of the Edinburgh merchant bank Noble Grossart and a passionate advocate of the Gaelic language and its importance to economic regeneration in the Highlands and Islands. He purchased 20,000 acres of Skye, plus a hotel at Isle Ornsay in 1972 for £120,000, and went on to establish the Gaelic college Sabhal Mòr Ostaig. He was involved in developing a number of business ventures to benefit the Gaelic community on the Sleat peninsula, most notably Pràban Na Linne.
He also identified a farmstead at Torabhaig as the ideal site for what he envisaged as a 'Gaelic-speaking distillery,' and while this did not come to fruition during his lifetime (he died in 2010) the project has since been taken on and completed by Mossburn Distillers Ltd.
Distilleries & Brands
Mac Na Mara

Blended Scotch Whisky

Poit Dhubh

Blended Malt Scotch Whisky
Contact
Address

Pràban na Linne




Eilan Iarmain




Isle of Skye




Inverness-shire




IV43 8QR




United Kingdom

Phone

+44 1471 833496