Té Bheag Profile
Blended Scotch Whisky
Pronounced chey vek, Té Bheag means 'the little lady' but also 'a wee dram' in colloquial Gaelic. Produced by Skye-based blender and bottler Pràban na Linne Ltd, Té Bheag is a peated blended Scotch with a relatively high malt content (40%).
The brand is currently sold in the UK and exported to Canada, France, Germany, Holland, Austria, New Zealand, Belgium, the US and Taiwan.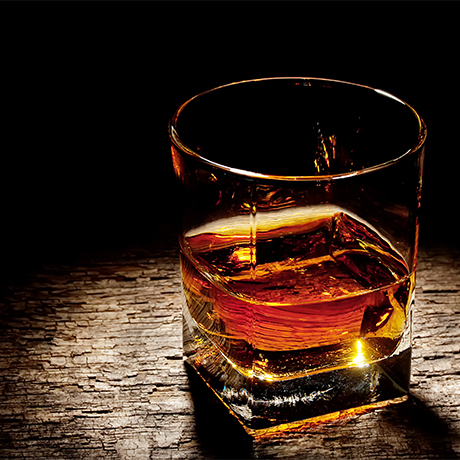 Production type

Blended Scotch
Té Bheag History
Sir Iain Noble, founder of the Edinburgh merchant bank Noble Grossart and staunch advocate of the Gaelic language, established Pràban na Linne in 1976. His ambition was to offer a series of Gaelic-inspired whiskies, the first of which was Té Bheag, launched in the company's first year.
As a local landowner who was passionate about Gaelic heritage, Noble set out to establish local businesses that would be sustainable in the long term. He was the one of the founders of Sabhal Mòr Ostaig, Scotland's first Gaelic-language college situated near Praban na Linne's HQ at Eilean Iarmain on Skye.
Owner