Dunhill Profile
Blended Scotch Whisky
Dunhill Old Master Finest Scotch Whisky was a 1970s blend created by International Distillers and Vintners (IDV) exclusively for London luxury retailer Dunhill.
It came in a distinctive squat bottle of dark, olive green glass, modelled on a Victorian bottle from 1845, and featured a wax seal. It's said to have contained 8-year-old grain whisky and malts up to 20 years old, with a spiritual home of Tamdhu. The brand was later joined by the Dunhill Gentleman's Speyside blend. Rather uniquely for the time, the whisky was non-chill-filtered.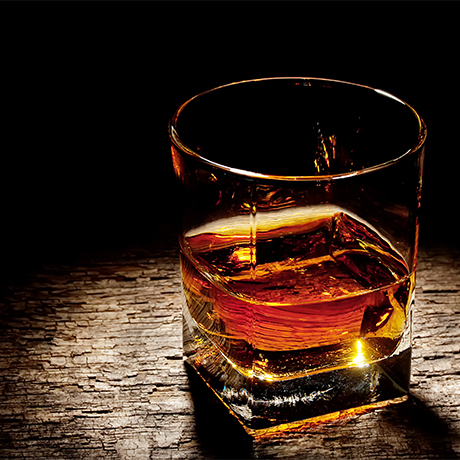 Production type

Blended Scotch
Dunhill History
Alfred Dunhill was a famous Edwardian tobacconist who invented a special pipe for motorists in 1904. As a company Alfred Dunhill Ltd had grown into a luxury goods house and clothing brand with a network of 19 shops around the world by the early 1980s. It was perhaps best known for its own-brand cigarettes and in common with John Player Special decided it needed a deluxe blended Scotch whisky to complete its portfolio in 1982. Thirty-five years on, given the pariah status of 'big tobacco', it may seem an unlikely marriage, but back then smoking wasn't quite the vice it is now. The whisky was blended for the company by IDV and sold by its wine and spirits subsidiary, Morgan Furze & Co.
Timeline
1902

Alfred Dunhill opens his first shop in Mayfair selling motoring accessories

1904

Dunhill launches the patented 'shield pipe'

1921

Alfred Dunhill Ltd receives its first Royal Warrant

1982

Dunhill 'Old Masters' Finest Scotch is launched
Owner Current owner