Anderson & Shaw Profile
In whisky circles, Anderson & Shaw Ltd was best known for its blended Scotch, The Challenge Old Highland Whisky, named after an 1844 painting by the popular Victorian artist Sir Edwin Landseer, which features a belligerent red deer stag.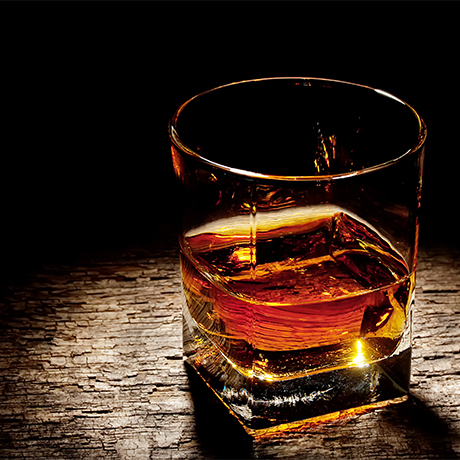 Anderson & Shaw History
Anderson & Shaw was established in 1869, with premises in Glasgow's West Campbell Street. In 1884 The Challenge brand won the only gold medal for excellence at the London International Exhibition, and on the back of this award, export markets were established in Europe, America, Africa and Australia.
According to the Index of Firms (1888), 'The Challenge is a blend of Highland malts from the best distilleries west and north, and kept maturing in Messrs. Anderson and Shaw's bonded stores from five to 10 years before being put into the blending vat."
In its issue of 2 January in the same year, The Mercantile Age declared that, 'there are few firms that possess blends of whisky that are yearly becoming more popular, and deservedly so. We know 'The Challenge' Old Highland Whisky, and are prepared to say that in our opinion it is blended in such a manner as to produce a uniform, pleasant, and honest stimulant of great purity and old age – a whisky comparatively free from non-volatile organic matter, of satisfactory strength, and well matured in Sherry wood. Medical men, dietists, connoisseurs of whisky, and an appreciative public have, by their patronage, given abundant evidence that this whisky is perfect in quality, bouquet, and flavour.'
In 1973, Anderson & Shaw was acquired by J Deans & Co Ltd – bottler and distributor of the well-known west of Scotland favourite, Eldorado wine, taking it into the Scotcros Group, which had interests in food, drink, packaging and transport. Latterly, Anderson & Shaw produced a second branded whisky alongside The Challenge. It was called Duncreggan Pure Malt, and comprised just two unspecified single malts.
In 1978, Scotcros acquired 80% of the French Remy Group, but receivers were appointed five years later, and the company was subsequently dissolved.
Distilleries & Brands
Challenge

Blended Scotch Whisky