Peter Greig Profile
Blended Malt Scotch Whisky
Peter Greig was the vatted malt brand produced by the Glenfyne Distillery Co at the distillery of the same name in Ardrishaig, Argyll. The malt output from Glenfyne was traditionally distilled in the Victorian manner using peat-dried malt, meaning Peter Greig would likely have been a big, full, smoky concoction. The blend was bottled at 20 years of age and 45.5% abv.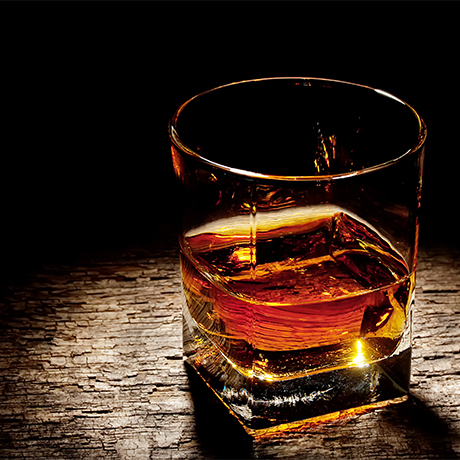 Production type

Blended malt
Peter Greig History
Glasgow-based blender and whisky agent Robertson & Baxter established the Glenfyne Distillery Company in 1919 in order to acquire Ardrishaig's Glenfyne distillery.
Peter Grieg was introduced as a vatted malt in the years following the repeal of Prohibition, and exported to the US from 1935 through R&B's sole agent Greig, Lawrence & Hoyt. However, the R&B business was in the midst of being wound up, with its assets transferred across to two of the Robertson family members. The long, drawn-out process was finally completed in 1937, when Glenfyne distillery was closed. Peter Greig was withdrawn from sale soon after.
Owners Parent company
Current owner
See also
Brand

A rare blended Scotch designed for export by Robertson & Baxter.