Archibald Campbell, Hope & King Profile
Archibald Campbell, Hope and King Ltd was one of Edinburgh's high-profile brewers through the 19th century and first half of the 20th century. The company also acted as a wine and spirit merchant, and carried out whisky blending and bottling operations from premises in New Elgin. The firm was notable for its Campbell's of Elgin Special Reserve Blend and for bottling a number of single malts, including Glen Grant, but most notably Macallan. Until Macallan began to bottle its own whisky in 1962, Campbell, Hope and King Ltd offered a 10-year-old expression and various vintages from the late 1940s and 1950s, principally for export markets.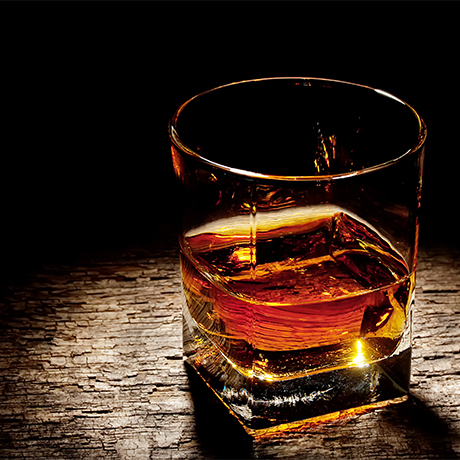 Archibald Campbell, Hope & King History
The company's stated date of establishment was 1710, when the Argyle Brewery in Chambers Street first began to make beer. By 1756 Archibald Campbell snr was running the brewery, which specialised in the production of porter. It was operating under the partnership of Campbell & Young by 1799, and this became Archibald Campbell & Company early in the 19th century. The company held a Royal Warrant from King William IV in 1837, and this practice continued through the reigns of successive monarchs until 1963.
In August 1896, the limited liability company of Archibald Campbell, Hope & King was registered, when Glasgow wholesale wine and spirit merchant and whisky blender Hope & King was acquired at a cost of £214,092.
In 1925 Archibald Campbell, Hope and King Ltd added the South Western Brewery Co Ltd in Newton Stewart to its portfolio. As the brewing industry went through a dramatic period of takeovers and consolidation, Whitbread & Co Ltd acquired an interest in the firm in 1965, buying it outright two years later. The Argyle brewery closed in 1970, and its estate of tied houses was sold to rival Edinburgh brewers Drybrough's and Ushers.
Distilleries & Brands
Glenfarne

Blended Scotch Whisky