Campbell's of Elgin Profile
Blended Scotch Whisky
The name Campbell, Hope & King will be familiar to devotees of old bottles of Macallan. Before the famous Speyside distillery began laying down stock for releasing its own single malts in the 1970s, drinkers had to rely on independent bottlers like Campbell Hope & King and Gordon & MacPhail, both in Elgin.
Campbell's of Elgin Special Reserve was originally sold as a 'liqueur whisky' before World War II. By the 1960s it had become 'blended Scotch whisky', bottled at 'proof strength' (57.1% abv) with the words 'special reserve' highlighted on a red stripe.
There were at least three other whiskies called Campbell's, bottled by F.E.R Dixon & Sons of Glasgow, Greenhill Macleod & Co of Inverness and Campbell & Clark of Glasgow and London. Consumers may well have been confused.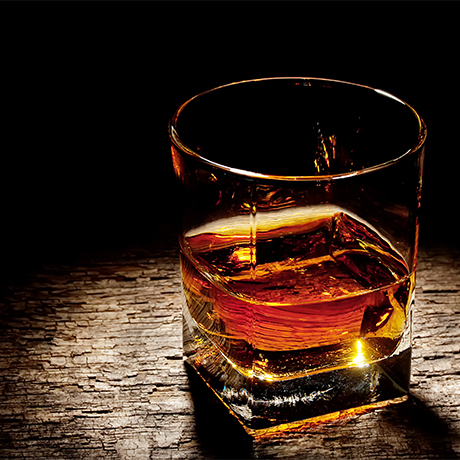 Production type

Blended Scotch
Campbell's of Elgin History
The claim 'Estd 1710' on the label of Campbell's of Elgin Special Reserve is the date when the Argyle Brewery on Chambers Street in the heart of Edinburgh began brewing beer. By 1756 the brewery was being run by Archibald Campbell Snr. whose brewing dynasty lasted right up until the 1960s when it was bought out by Whitbread & Co.
Along with other breweries the company branched into whisky by acquiring the Glasgow wine and spirit merchant and blender Hope & King in 1896 for £214,092. Some decades later the combined Campbell, Hope & King opened a branch in new Elgin which operated as an independent bottler of Speyside malts including Glen Grant and Macallan.
In 1970 Whitbread closed the Argyle Brewery and its tied pubs were sold to rival Edinburgh brewers Drybrough's and Usher's.
Timeline
1710

The Argyle brewery is founded in Edinburgh

1896

Archibald Campbell & Co. acquires Hope & King in Glasgow

1967

Whitbread & Co. acquires the company outright

1970

The Argyle Brewery is closed for good
Owner Current owner