William Whiteley & Co Profile
William Whiteley & Co Ltd was best known for its House of Lords and King's Ransom blends, though its founder was one of the whisky industry's more colourful characters.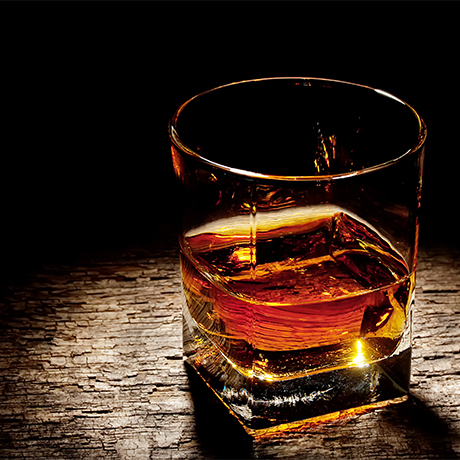 William Whiteley & Co History
William Whiteley was born in Yorkshire in 1861, the son of a stonemason turned wine and spirits merchant. In the early years of the 20th century, Whiteley was employed as an agent by James Munro & Sons Ltd, concentrating on export sales. Munro sacked him for entering into unauthorised relationships with traders of dubious character in Africa during 1908, after which he set up his own business of William Whiteley & Company. This business traded from an address in London's Victoria and then from three rapidly changing Scottish addresses, explained by the fact that he filed for bankruptcy in 1912.
Undeterred, he purchased the wine and spirits merchants JG Turney & Son Ltd in 1914 and proceeded to use this as a holding company for all his future business ventures, though in 1922 he again began to use his own name with W Whiteley & Company Ltd.
The period of US Prohibition (1920-33) gave Whiteley a new opportunity, and he developed a lucrative relationship with mafia boss Frank Costello, smuggling his own blends of Scotch whisky into the States via the island of St Pierre, off the coast of Newfoundland.
In 1928 Whiteley formulated what was to become his best-known blend, King's Ransom, presented in a distinctive square bottle, and soon renowned as the most expensive Scotch in the world. Five years later Whiteley purchased Edradour distillery in Perthshire for £1,050. This gave him a source of malt whisky for blending purposes and reciprocal trading, and Edradour became a staple ingredient of King's Ransom.
Most of Whiteley's business was with North America, and along with King's Ransom, his other highest profile blended Scotch was House of Lords, which was only available in export markets until 1996 due to protests at its naming by the upper house of the British parliament.
In 1938 William Whiteley made the decision to retire and closed down the business of JG Turney & Son Ltd, though the name Turney's Distillery Ltd was adopted by the American Irving Haim, who also acquired the shares of W Whiteley & Co Ltd and other associated companies. William Whiteley died in 1941, leaving a sum in excess of £1 million in today's terms.
Irving Haim was an associate of Frank Costello, now the most influential Mafia boss in the US, and rumours abounded that it was Mafia money that had bought Haim's Scotch whisky interests. W Whiteley & Co Ltd remained in the Haim family until 1978.
In 1982 the Pernod Ricard subsidiary S Campbell & Son Ltd acquired all the subsidiary companies of JG Turney & Son Ltd, principally William Whiteley & Co Ltd and Whiteley's Glenforres-Glenlivet Distillery Co, which he had established back in 1922 to give the illusion that he owned a distillery, and one worthy of attaching the Glenlivet name to it. Needless to say, there never has been a Glenforres distillery.
Today only the now ultra-respectable Edradour distillery and the lavishly-packaged bottles of King's Ransom 12-year-old and House of Lords 8- and 12-year-old from the 1970s and '80s that appear at auction from time to time serve as a reminder of William Whiteley and his dubious days in the Scotch whisky business.
Distilleries & Brands
House of Lords

Blended Scotch Whisky