Bene Vobis Profile
Blended Scotch Whisky
Bene Vobis was an export-only brand produced by Daniel Crawford & Sons Ltd, one of the many small blending concerns consumed by the Distillers Company Ltd in 1944 as it rationalised the industry.
The blend was well-constructed and featured Highland and Speyside malts. It was exported to Europe, the Far East and India and gained a foothold in France and Mauritius where it was still available in the 1980s.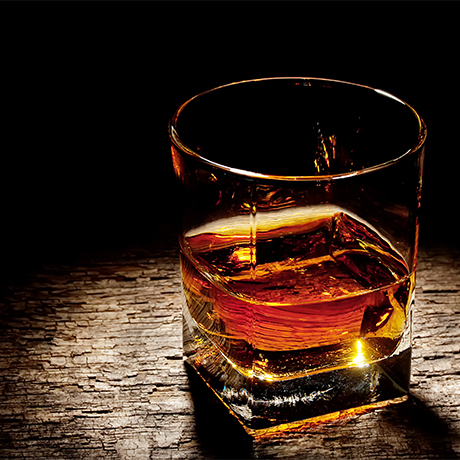 Production type

Blended Scotch
Bene Vobis History
After acquisition by DCL, Daniel Crawford & Sons was the licence holder for Parkmore distillery in Dufftown. It is unlikely that any Parkmore malt was used in Bene Vobis due to the poor repute of the distillate. The brand was exported and never introduced to the UK home trade but bottles do come to auction occasionally. The later bottlings carried no age statement (or the neck labels had disappeared).
Bene Vobis was one of the obscure brands under the DCL umbrella which did little to enrich the company coffers. Like many others, it simply disappeared.
Timeline
1850

Daniel Crawford and Ewing Russell Crawford form a partnership, Daniel Crawford & Sons, as wine and spirit merchants and exporters based at 81 Queen Street, Glasgow.

1920

The Bene Vobis trademark is registered as a brand

1944

Daniel Crawford & Sons is acquired by the DCL

1974

Daniel Crawford & Sons relocates to Leith

1980s

Bene Vobis is still available in some export markets
Owner Current owner
See also
Brand

Blended Scotch whisky produced by the eponymous Glasgow merchant during the 1970s.