Blended Scotch The Famous Grouse has launched a new range of 'everyday premium' blends designed to highlight cask character.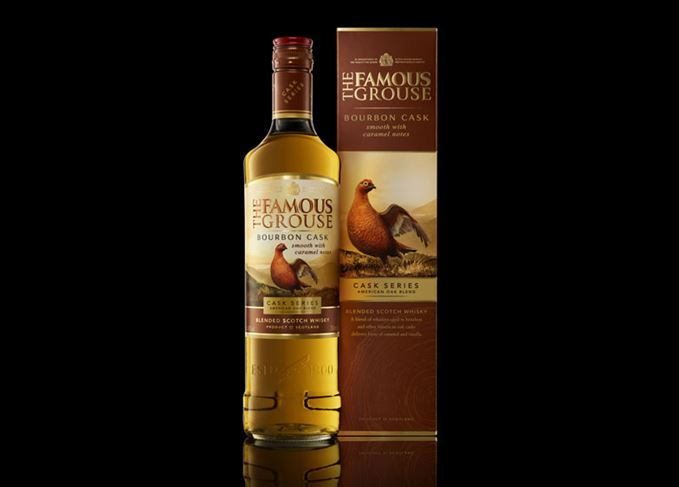 The first in the series, The Famous Grouse Bourbon Cask, has been blended using a 'high proportion' of whisky matured in American oak and first-fill Bourbon casks.
'We place such a lot of importance on the quality of our wood that we wanted to develop a range to really highlight and celebrate all that this adds to the whisky,' said Famous Grouse's master blender Kirsteen Campbell.
The Bourbon cask influences are said to afford the whisky 'a greater depth of caramel and vanilla flavours' than the standard Famous Grouse blend.
She said: 'The Cask Series is designed to showcase different types of oak cask, delivering a range of wonderful flavours to appeal to a wide range of consumers.'
Chris Anderson, head of brands at Edrington-Beam Suntory Distribution, added: 'We know that our drinkers enjoy spending a little more to treat themselves to something special and the Cask Series offers a great way to enjoy an everyday reward for lovers of blended whisky.'
The whisky is available as a Tesco exclusive in over 600 stores in the UK for £19, although the rest of the Cask Series will be available across the country and sold in other markets as 'an affordable way to enjoy new whisky styles'.
Further expressions in the range will be announced in due course.