Iron Stag, a new underground bar which opened its doors in London this week, is celebrating whisky by serving Scotch cocktails on draught.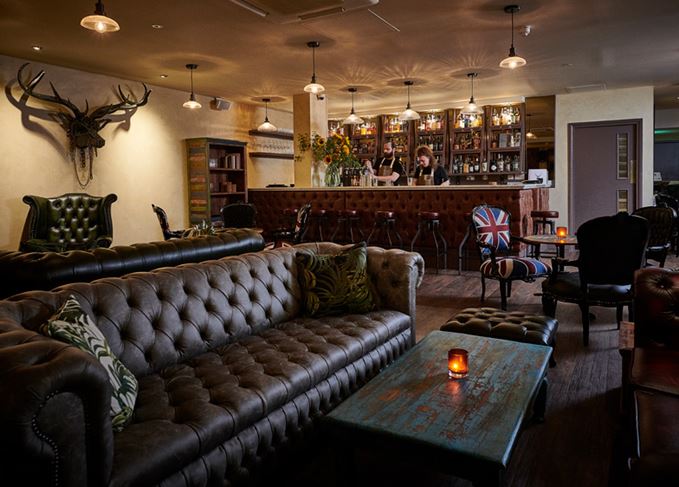 Situated in Hoxton, the bar serves pre-batched cocktails on draught, allowing guests to help themselves from taps placed in the bar's booths to provide 'an element of interaction and theatre'.
The cocktail menu is split into three sections: 'Whisky and Soda', which focuses exclusively on Scotch Highballs with a twist, 'Whisky Fix', featuring cocktails made with Bourbon, rye and other world whiskies, and 'Other Cocktails,' which features other spirits.
Cocktails include Sour Face, a 'rich yet refreshing' twist on a Highball composed of Black Cherry Monkey Shoulder, plum, Verjus and dry ginger soda.
Iron Stag, which opened on 6 August, is 'a warm, expansive space' set below chef Adam Handling's award-winning restaurant The Frog Hoxton.
Handling's executive chef provides Scottish-influenced food to the bar, such as haggis bon bons and 'fat bastard' sandwiches alongside Scotland's 'iconic' battered Mars bar.
Iron Stag was created by Handling in collaboration with Duck & Waffle's Rich Woods, and Matt Whiley, who co-founded five bars across London including Scout in Shoreditch.