Glengoyne distillery has launched a second batch of its 30 Year Old single malt, with just 5,200 bottles available worldwide.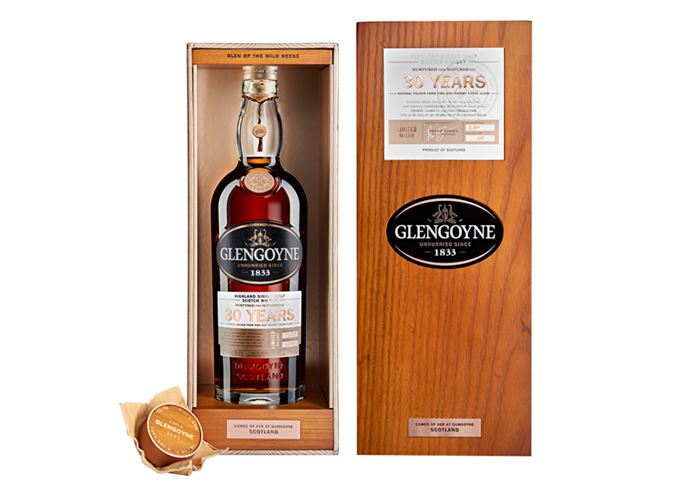 Described as 'even more exclusive than the first 2017 release' by the distillery, the expression was created from 12 Sherry casks selected by the distillery's malt master, John Glass.
The first edition of the Highland distillery's 30 Year Old single malt was released in October 2017 with 6,000 bottles made available globally.
With notes of 'black cherry, Sherry trifle and marmalade' on the nose and 'a burst of sweetness' on the palate, Glengoyne 30 Year Old is described as having a 'rich, complex flavour profile'.
'The latest release of Glengoyne 30 Year Old is a testament to the quality, care and time that we take to craft our single malt whisky,' Glengoyne brand manager Katy Macanna said.
The expression is non-chill-filtered and bottled at 46.8% abv. It will be available for around £700 per 70cl in select retailers in North America, Asia and Europe, and on Glengoyne distillery's website.
The bottling is presented in an oak box, featuring an oak and rose gold bung and a hessian square, which is said to reflect the 'traditional cask sampling method employed by Glengoyne distillery'.