Glengoyne distillery
Highland Single Malt Scotch Whisky
It runs a combination of long (and very long) fermentations, while distillation in its three stills (one wash, two spirit) is extremely slow. All of the stills have boil bulbs, which increases the amount of copper availability, while the gentle heating of the wash and spirit also helps to maximise the amount of time the alcohol vapour can play with the copper. This maximising of reflux produces a gentle, sweet, and fruity new make.
There is however sufficient weight in the spirit to be able to balance with maturation in ex-Sherry butts – a signature of Edrington's distilleries – which has been retained by Ian MacLeod.
Region

Highland

Production type

Single malt

Distillery Status

Working
Glengoyne History
A distillery has stood on this site since 1833, when the Edmonstone family (the main landowner of the area) began production, passing control to the MacLelland family in the 1850s who, in turn, sold it to the Glasgow-based blender Lang Bros in 1876. It was they who changed the distillery's original name, Burnfoot, to Glen Guin which was anglicised to Glengoyne in 1905.
It played a vital role within Lang Brothers' blends [the best known being Supreme] and those of Robertson & Baxter (now Edrington). The latter firm bought Lang Brothers. in 1965.
Single malt bottlings began in the early 1990s, when Glengoyne was sold as 'the unpeated malt', while much was also made of the fact that, geographically, the distillery is in the Highlands while its warehouses, directly across the road, are in the Lowlands.
Edrington considered it surplus to its requirements in 2003, selling it to Ian MacLeod for £7.2m. Its new owner has subsequently (and successfully) focused on developing the brand as a single malt and the distillery as a multifunctional tourist destination. It now gets in excess of 50,000 visitors a year.
Timeline
1833

The Edmonstone family acquires a license to distil

1851

The distillery, named Burnfoot, is sold to John MacLelland

1876

Burnfoot is acquired by Lang Bros, which changed the name to Glen Guin

1905

The distillery is officially known as Glengoyne

1965

Lang Bros becomes part of the Robertson & Baxter Group (later Edrington)

1966

The distillery is rebuilt with an additional still, bringing it to a total of three (one wash; two spirit)

2003

Ian Macleod buys Glengoyne and the Langs brand from Edrington for £7.2m

2012

Glengoyne 15 and 18-year-olds are released alongside a no-age-statement cask strength expression
Owners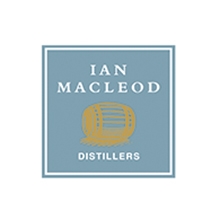 Current owner
Previous owners
Contact
Address

Glengoyne Distillery




Dumgoyne




Stirlingshire




G63 9LB




United Kingdom

Website

Phone

+44 1360 550254

Email

Visitor Opening Hours

Monday

10am to 4.30pm (Dec-Feb), 5pm (Mar-Nov)

Tuesday

10am to 4.30pm (Dec-Feb), 5pm (Mar-Nov)

Wednesday

10am to 4.30pm (Dec-Feb), 5pm (Mar-Nov)

Thursday

10am to 4.30pm (Dec-Feb), 5pm (Mar-Nov)

Friday

10am to 4.30pm (Dec-Feb), 5pm (Mar-Nov)

Saturday

10am to 4.30pm (Dec-Feb), 5pm (Mar-Nov)

Sunday

10am to 4.30pm (Dec-Feb), 5pm (Mar-Nov)
Missing Information?
We strive to provide the most up-to-date and accurate information possible, but if you think we have missed something or you have an image you'd like to share, then please let us know.
Get in touch