Scotchwhisky.com is giving visitors to the London Whisky Show 2019 an opportunity to discover exclusive whisky innovations in a forest retreat dedicated to exploring the effects of maturation.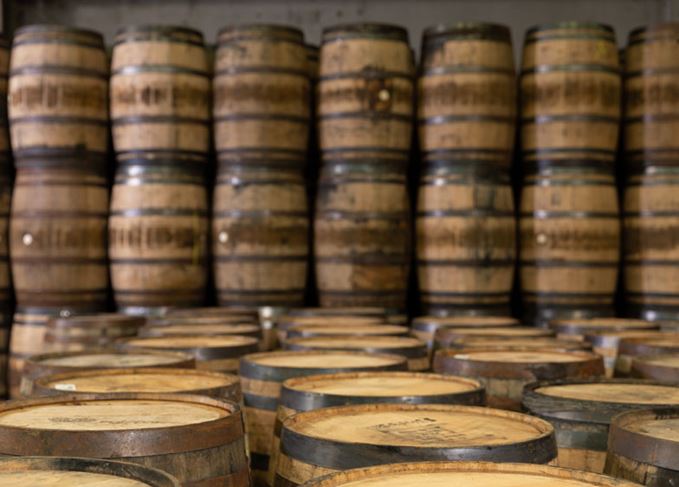 The Scotchwhisky.com Evolution of the Cask room is a first for the Whisky Show, which takes place at Old Billingsgate in London on 28-29 September.
The space, situated on the first floor of the venue, will feature a range of whisky producers from around the world, each one demonstrating its own innovative approach to exploring the effects of maturation on whisky's flavour.
Becky Paskin, editor of Scotchwhisky.com, said: 'Innovation in the whisky industry is moving at a rate of knots, with distillers and blenders exploring increasingly creative avenues in their quest to develop new and exciting flavours.
'The Evolution of the Cask room is a unique opportunity to try some of the exclusive experiments and innovations whisky producers have been working on this past year.
'This is an unmissable addition to the Whisky Show 2019. Visitors should expect to sample some exclusive experiments and be prepared to view maturation in a whole new light.'
Among the whiskies being poured are experimental cask samples not available to purchase, as well as distillery exclusives and new limited editions.
Two Irish distilleries, Teeling and Midleton, will showcase a variety of whiskeys matured in non-oak casks, including chestnut and cherry wood, with a selection of distillery exclusives and cask-strength samples.
Also from Ireland, blender and bottler JJ Corry has played with the effects of finishing whiskey in unusual casks, and will be pouring samples of the Battalion, an Irish whiskey finished in mezcal and Tequila casks.
Louise McGuane, founder of JJ Corry, said: 'For me, the most exciting thing is the use of non-traditional casks to impart never-before-seen flavour derivation in whiskey. The world is our oyster now in terms of cask selection. We'll see a lot more exciting crossovers in the future with spirit producers from all over the world.'

Innovation arena: Distillers from around the world will gather to showcase their maturation experiments

Kentucky's Maker's Mark distillery will reveal its private select series of bespoke casks, which feature additional staves fitted inside the barrel, alongside its latest release, Maker's Mark Wood Finishing Series: Stave Profile RC6.
Texas' Balcones will be pouring examples of its 'live oak' single malt project, with examples of its whiskey matured in virgin oak casks from the US, Europe and France.
Jared Himstedt, co-founder and head distiller for Balcones, said: 'I think we will continue to see more variety in finishing, with more obscure wine casks being used as people race to explore beyond the expected Sherry, Port, etc.
'What we find more interesting is a continued deep dive into custom toasting for virgin oak, as well as the impact of both entry proof and cask size on the ageing spirit in the Texas climate.'
New Zealand's Cardrona distillery will demonstrate its use of a solera-style system, a method usually adopted by rum and Sherry producers, for its young single malt, Just Hatched.
Meanwhile, Jerez-based Sherry producer Gonzalez Byass will be on-hand to explain the intricacies of Sherry production in more detail, with tastings of a range of different wines.
The effect of climate will be a big focus for Israel's Milk & Honey distillery, which will be offering a comparative tasting of single malt matured at the Dead Sea (-428m below sea level) and the Mediterranean Sea (sea level), as well as samples of its new ex-pomegranate wine cask whisky.
Tomer Goren, head distiller for Milk & Honey, said: 'Innovation for us is a central part of our DNA; it is also a way to stand out. Within a very small area we have four different and extreme climate zones and topography, from the lowest place on earth with temperatures reaching 50C to the Mediterranean sea shores.
'We try to learn as much as we can how to take advantage of our usually hot climate, especially with fast maturation.'
In a similar vein, Melbourne's Starward will demonstrate it's own approach to 'elemental maturation' with the red wine cask-aged Nova, and Yalumba Octaves.
Scotchwhisky.com has also partnered with some of the world's most innovative whisky producers to offer visitors a series of free mini masterclasses, including an exploration of unique, innovative cask finishes with Whisky Works blender Gregg Glass.
Entrance to the Evolution of the Cask room is free with a ticket for the Whisky Show.
Masterclass spaces will be offered on a first-come, first-served basis, with registration available at the Scotchwhisky.com stand within the Evolution of the Cask room.