Morrison Glasgow Distillers Profile
Tim Morrison, formerly of Morrison Bowmore Distillers and owner of independent bottler AD Rattray, set up Morrison Glasgow Distillers (formerly Stanmorr) in 2012 with a vision to revive distilling in Glasgow. Morrison runs AD Rattray as an entirely separate entity.
The board is led by Tim Morrison as chairman and his son Andrew Morrison, who serves as commercial director. Independent whisky consultant Glen Moore, who also once worked with Bowmore as a stillman, mashman and head of marketing, serves as managing director.
The company is currently overseeing the construction of Clydeside distillery on the banks of the river Clyde in Glasgow.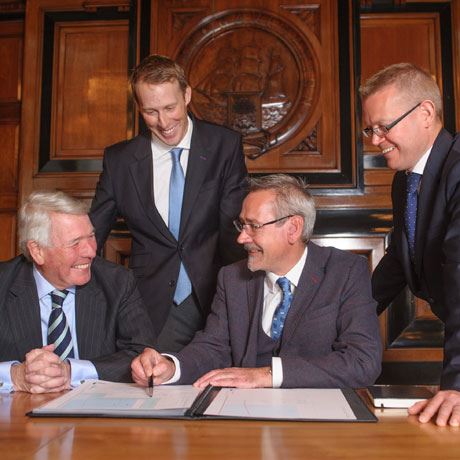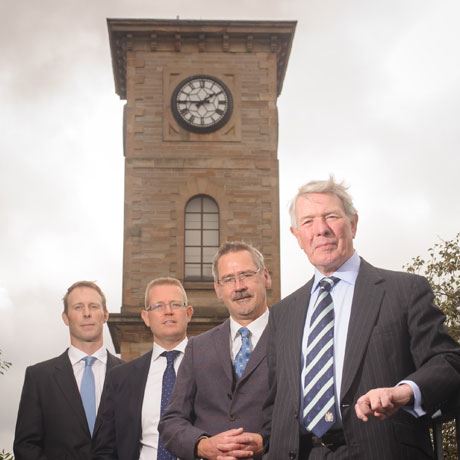 Morrison Glasgow Distillers History
Morrison Glasgow Distillers started life in 2012 as Stanmorr Ltd, a company set up to oversee the building of a new distillery in Glasgow, one that would 'celebrate the role whisky has played in shaping both Glasgow's and Scotland's heritage'.
The brainchild of Tim Morrison, the distillery was to be built within the historic Pump House, at the mouth of Glasgow's Queen's Dock.
Planning permission for the site was granted in early 2014, but complications surrounding the foundations of the plot – the dock had been in-filled in 1977 – forced the company to orientate the distillery. This meant submitting a new proposal to Glasgow Council for planning approval.
By 2015 the company had changed its name to The Glasgow Distilling Company, to reflect its intentions to revive whisky production in the city. However, just the year previously, the confusingly named Glasgow Distillery Company beat Morrison and co. to open the first new malt distillery in Glasgow for over 100 years, with the Glasgow distillery in Hillington.
On 1 August 2016, now with full planning permission for its newly positioned distillery – which is now named Clydeside – and a more unambiguous company name of Morrison Glasgow Distillers, the group broke ground at the Pump House.
Clydeside distillery is expected to begin distilling operations in autumn 2017.
Distilleries & Brands
Contact
Address

Morrison Glasgow Distillers Ltd.




100 Stobcross Road




Glasgow




G3 8QQ




United Kingdom