Drumin distillery
Speyside Single Malt Scotch Whisky
Drumin was a truly historic distillery founded by the great George Smith, and was the precursor to his The Glenlivet distillery that still stands today.
Also known as Upper Drumin, Drummin and Drumnin, it sat uphill from the vast current Glenlivet distillery, near Blairfindy, on a long burn that runs through Drumin Woods down to the River Livet. Significantly, it is still marked 'Old Distillery' on current Ordnance Survey maps, although little of it remains aside from a physical marker bearing a plaque with Smith's name.
Its whisky – called Glenlivet – was at the heart of Edinburgh blender Andrew Usher's Old Vatted Glenlivet (OVG), a vatting of single malts which evolved into the first recognised blend during the 1850s.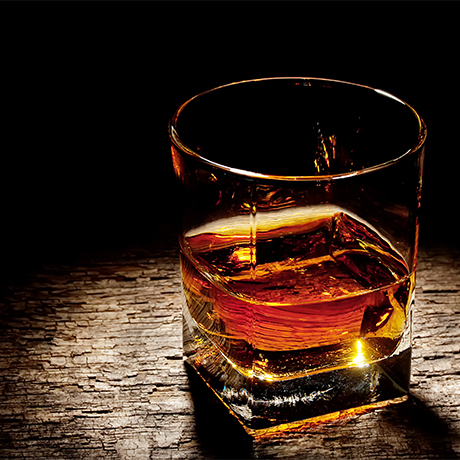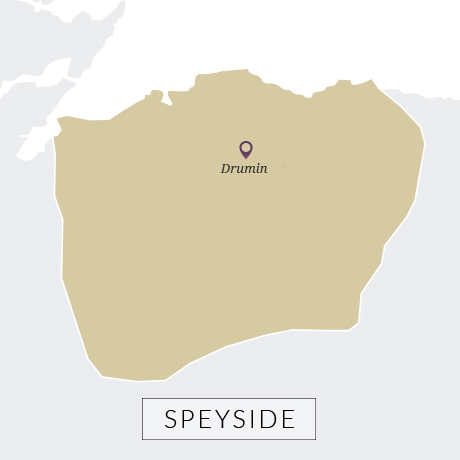 Region

Speyside

Production type

Single malt

Distillery Status

Demolished

Previous names

Drummin
Upper Drumin
Drummin-Glenlivet
Drumnin
Drumin History
Drumin was opened in 1824 by farmer and illicit distiller George Smith, and became the first distillery in Glenlivet to take out a license. It was Smith's landlord, the Duke of Gordon, who helped pass the 1823 Excise Act requiring distilleries to carry a license, so there was little chance of him escaping the arm of the law without one. Smith's virtuous action meant he faced great hostility and even death threats from the area's countless illicit distillers and smugglers. But Smith was supported by Gordon who ensured he received two pistols to protect himself.
Smith's whisky was a success, and with demand high he built a second distillery at nearby Delnabo in 1850. The distance between the two distilleries at Drumin and Delnabo proved tricky to manage, and Smith acquired the tack at Minmore farm just down the hill from Drumin on which to build a new, larger distillery.
Timing was on Smith's side – in 1858, as construction of the site at Minmore was underway, a fire forced the closure of Drumin distillery. It was dismantled and some of its parts sent down the hill to Minmore, which was named The Glenlivet distillery upon its opening in 1859. Delnabo was closed in the same year.
Timeline
1824

Drumin distillery is opened by George Smith

1850

Smith builds Delnabo distillery nearby

1858

Fire breaks out at Drumin and the distillery is closed and dismantled

1859

The Glenlivet distillery opens down the hill at Minmore
Contact
Address

By Drumin


Glenlivet




Moray




United Kingdom