Isla distillery
Highland Single Malt Scotch Whisky
Originally called Clockserrie or Clockserie, Isla is a well-chronicled distillery at Bridgend in Perth that survived three quarters of a century from the mid-1800s.
Up until the early 20th century, the distillery was run by three generations of the Forbes family: Alexander, his son John and grandson Sam.
On his visit in 1884, the whisky writer Alfred Barnard recalled that Isla had two wash and two spirit stills, all small, and an annual output of 30,000 gallons (136,000 litres). Cooling water came from the Clockserrie Burn, and process water from the Tay, but tapped well upriver. Lighting was by Bower lamps, a forgotten system hailed by Barnard as 'second only to electric lighting'.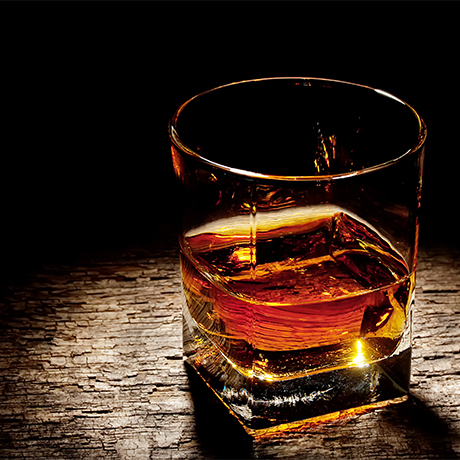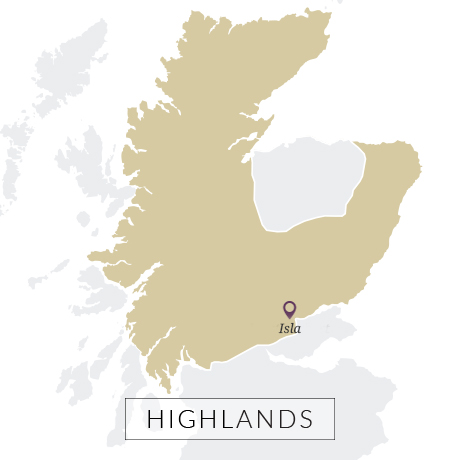 Region

Highland

Production type

Single malt

Distillery Status

Demolished

Previous names

Clockserrie
Clockserie
Isla History
Isla was converted into a distillery from a bankrupted brewery – also called Clockserrie or Clockserie after the burn which flowed down from Kinnoull Hill to the River Tay – by Alexander Forbes in 1851.
The distillery name was changed to Isla around 1860, ahead of John Forbes' tenure as licensee from 1867 to 1896.
Reflecting the Forbes' family values, the firm was renamed John Forbes & Son in 1900 as Alexander's grandson, Sam, joined the business. Isla distillery was operated as such until 1920 when it was sold to Tay Distillery Co. Ltd., which had been established by a consortium of blenders. Unfortunately Tay Distillery Co. bowed to the economic pressures of post-war Britain, and the firm was liquidated three years later.
The distillery was purchased by Isla Distillery Ltd. in the same year, and it looked as though Isla's future may have been secured, but by 1926 Tay's successor also failed and the distillery closed permanently.
After Isla's closure, parts of the premises were used for some years by Perth brewery Wright's for warehousing and storage, but almost all traces of the distillery have now disappeared. Any last bottles of Isla whisky have also long since been drunk.
Timeline
Late 1840s

Alexander Forbes buys the former Clockserrie brewery

1851

Forbes converts the brewery into a distillery and distilling begins

c. 1860

The distillery's is changed from Clockserrie to Isla

1867

John Forbes takes over the business from his father until 1896

1900

The company changes its name to John Forbes & Son as Sam Forbes joins the business

1920

Isla distillery is sold to Tay Distillery Co. Ltd., run by a consortium of blenders

1923

Tay Distillery Co. fails, and the site is sold to Isla Distillery Ltd.

1926

Isla Distillery Ltd. also fails, and the distillery is closed
Contact
Address

Bridgend




Perth and Kinross




United Kingdom