Islay Storm Profile
Islay Single Malt Scotch Whisky
Mainly distributed in the US and France, Islay Storm is a single malt Scotch from an undisclosed Islay distillery. Described as robust, peaty and smoky, the value no age statement expression is bottled at 40% abv.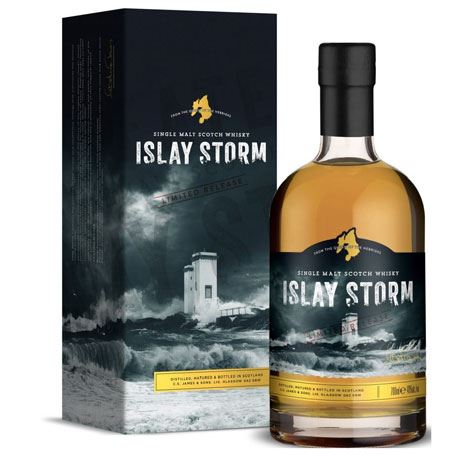 Region

Islay

Production type

Single malt
Islay Storm History
Islay Storm was first introduced by CS James & Sons – a subsidiary of the Highlands & Islands Scotch Whisky Co. – in 2005.
With the popularity of peated single malts on the up, CS James relaunched Islay Storm in 2017 with a more contemporary design.
Owners Parent company
Current owner