Kilchoman distillery
Islay Single Malt Scotch Whisky
These days 25% of its barley requirements come from Islay (mostly from fields around the distillery). It has two small malting floors and kilns which produce a medium-peated malt – the heavily peated with which it is mixed comes from Port Ellen. Inside the distillery, fermentation is long, helping to create fruitiness to balance the shoreline/shellfish-like phenolics, while an enlightened (and pricey) wood policy has seen a high percentage of first-fill ex-Bourbon and ex-Sherry casks being used. The result is that Kilchoman has hit the start of its mature period at a remarkably young age.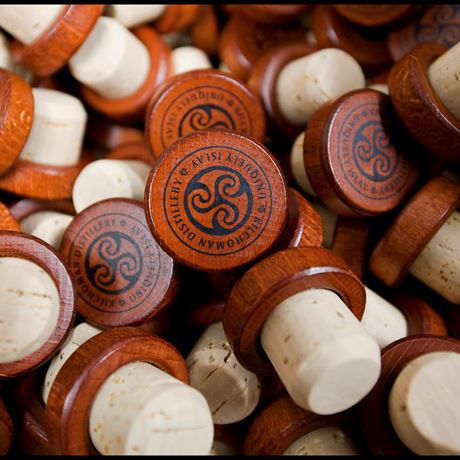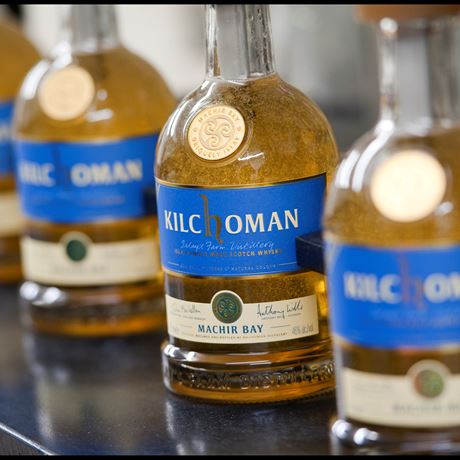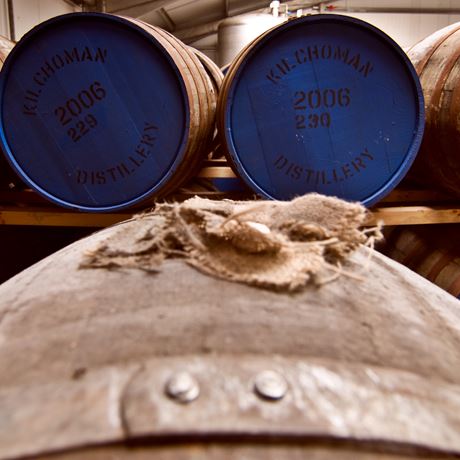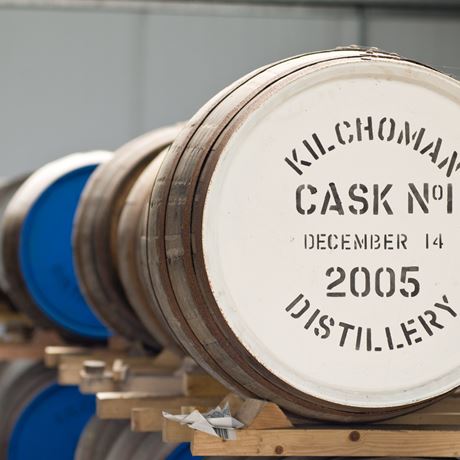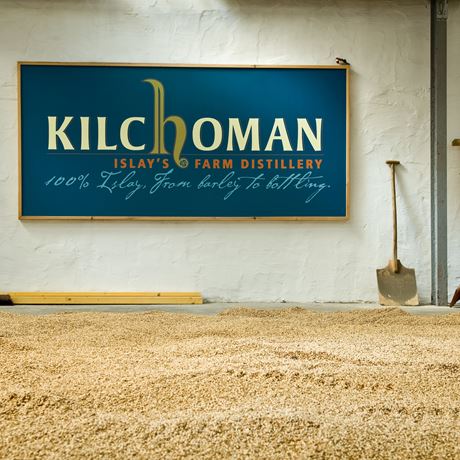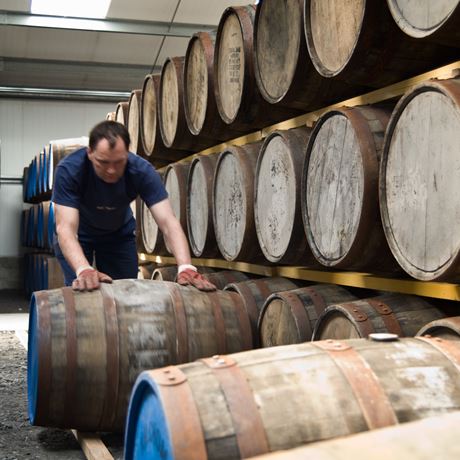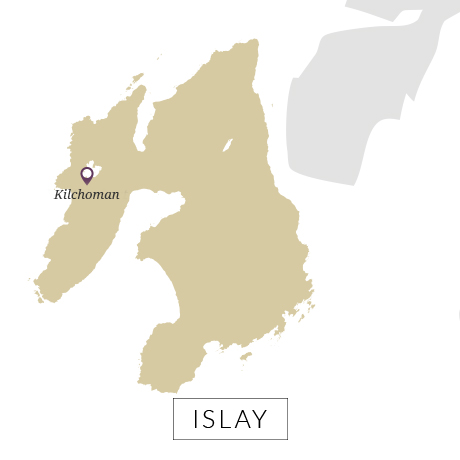 Region

Islay

Production type

Single malt
Unaged spirits

Distillery Status

Working
Kilchoman History
The location of Kilchoman on Islay's west coast has some historical resonance. It was in this parish that the MacBeatha/Beaton family settled when they came across in 1300 from what is now County Antrim in Northern Ireland.
They were doctors (a Beaton was the hereditary physician to the kings of Scotland for hundreds of years) who translated medical texts about distillation from Latin into Gaelic. There is therefore a theory (albeit unproven) that Islay was the first place where distillation took place in Scotland – and that Kilchoman parish was where it occurred.
It wasn't so much this which caused Anthony Wills to build his farm distillery here in 2005 – it was more the fact that there was a spare steading at Rockside Farm available. In building Kilchoman, the Wills family has brought farm distilling back to Islay.
Now surrounded by barley fields, the distillery expanded in 2007 and built new warehouses. In November 2017, an additional malting floor and kiln was built on the site of the old Rockside Farm cowshed.
In May 2019, Kilchoman doubled production with the construction of a new stillhouse containing two more stills, along with a new mash tun and six new washbacks. That has taken production capacity close to 0.5m litres of pure alcohol a year, and will enable experimental runs using different yeast and barley varieties.
Timeline
2002

Planning begins on a new distillery at Rockside Farm on Islay

2005

Production starts at Kilchoman

2006

Fire breaks out in the kiln, forcing production to halt for a few weeks, although maltings are forced to cease for six months

2007

Two new washbacks are installed

2009

Kilchoman releases its first single malt, a 3-year-old

2010

John MacLellan joins the team as distillery manager

2011

Kilchoman 100% Islay, made using ingredients sourced from the island, is launched

2012

The distillery's first core release, Machir Bay, is launched

2013

Kilchoman Loch Gorm is introduced

2014

Kilchoman Coull Point is released as a duty free exclusive

2017

A new malting floor and kiln is constructed

2019

Kilchoman doubles production capacity with the construction of a new stillhouse
Owner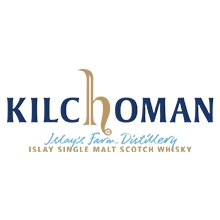 Contact
Address

Kilchoman Distillery




Rockside Farm


Bruichladdich


Isle of Islay




Argyll




PA49 7UT




United Kingdom

Phone

+44 1496 850011

Visitor Opening Hours

Monday

10am to 5pm

Tuesday

10am to 5pm

Wednesday

10am to 5pm

Thursday

10am to 5pm

Friday

10am to 5pm

Saturday

10am to 5pm (Apr-Nov)

Sunday

10am to 5pm (Apr-Nov)