Kingsbarns distillery
Lowland Single Malt Scotch Whisky
Once fully matured, Kingsbarns' whisky will be a traditional floral and fruity Lowland single malt. Although the Wemyss family intend to predominantly use first fill ex-Bourbon barrels to age its whisky, a number of different expressions are planned that can reflect the spirit's versatility.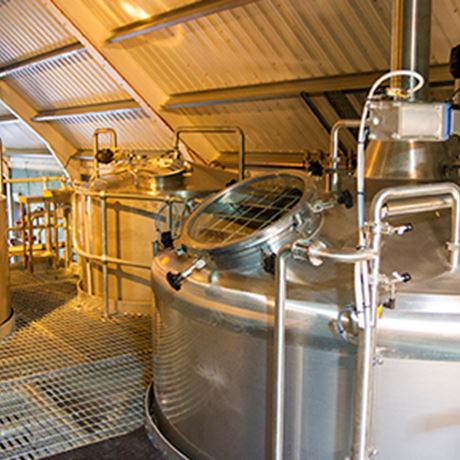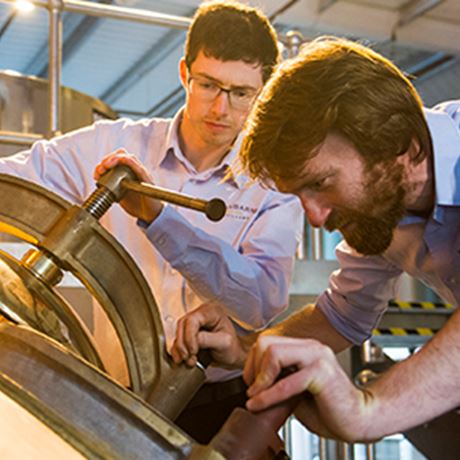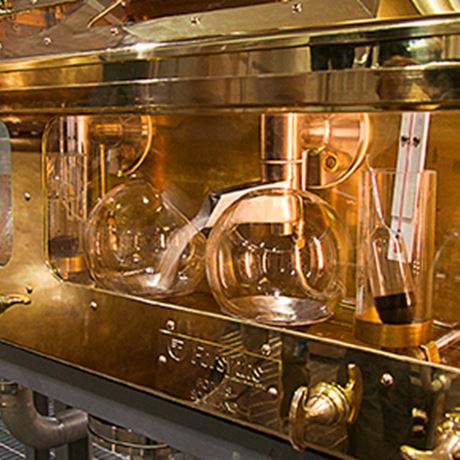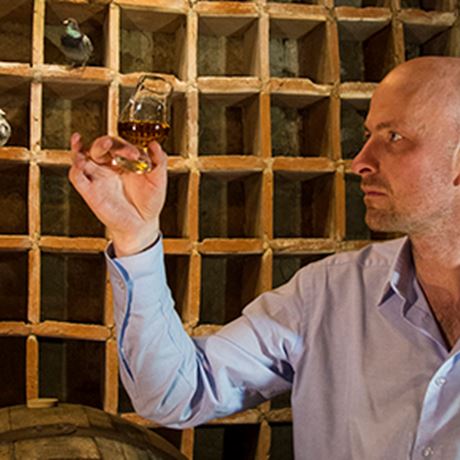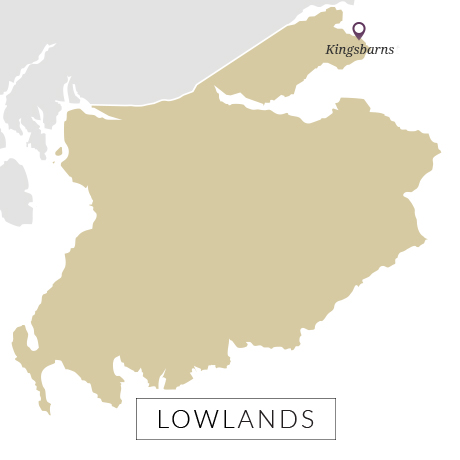 Region

Lowland

Production type

Unaged spirits

Distillery Status

Working
Kingsbarns History
All in all it took five years for Kingsbarns Distillery to grow from a brainwave of former golf caddie Douglas Clement into a working whisky distillery, but just 18 months to build. As with all new distilleries, regardless of the scale, working capital is a priority but something Clement had none of. What he did have, however, was a box full of business cards gathered from 13 years spent carrying bags for wealthy golfers at Kingsbarns Golf Links on the Fife coast, a few miles from St Andrews.
Realising there was no nearby whisky distillery to satisfy the curiosity of the course's visitors, and having come across a derelict 18th century farm steading on the Cambo Estate, situated just a short distance from Kingsbarns, Clement decided to build his own.
The initial £100,000 seed capital was raised from 32 investors, many of whom were golfers Clement knew from Kingsbarns, which enabled him to secure planning permission to transform the farm steading into a working distillery. Two years of further fundraising through crowdfunding sites and government grants failed to procure the £1.6 million needed to actually build the distillery. Even when a Scottish government grant of £670,000 was given to the project in 2012, Clement still fell short of his target.
But his efforts attracted the attention of the Wemyss family, owners of Wemyss Malts, who incidentally have a historical link with the site, as the seventh Earl of Wemyss owned part of the Cambo Estate between 1759 and 1783. In January 2013, Clement sold the business to the Wemyss family.
With Clement remaining as a director, and funding now fully in place, work began on Kingsbarns distillery within six months and was up and running within 18 months.
The relatively small distillery aims to fill just 24 casks per week (140,000 litres per year), although fully matured whisky won't be available until at least 2018.
Timeline
2009

Golf caddie Douglas Clement raises £100,000 funding to begin project to build distillery near St Andrews

2010

Clement receives planning permission to build a distillery on the Cambo Estate

2012

A £670,000 Scottish Government grant was given to the project

2013

Still in need of funding, Clement sells the company to the Wemyss family in January, remaining on board as a director. Six months later work begins on the site

2014

The Kingsbarns distillery and visitors' centre finally opens to the public on 1 December
Owners Parent company
Current owner
Previous owner
Douglas Clement

2009 - 2013
Contact
Address

Kingsbarns Distillery




East Newhall Farm




Kingsbarns




Fife




KY16 8QE




United Kingdom

Phone

+44 1333 451300

Visitor Opening Hours

Monday

10am to 6pm

Tuesday

10am to 6pm

Wednesday

10am to 6pm

Thursday

10am to 6pm

Friday

10am to 6pm

Saturday

10am to 6pm

Sunday

10am to 6pm