Glenleven Profile
Blended Malt Scotch Whisky
When the famous whisky dynasty of John Haig & Co decided to launch a vatted malt, it hit on the name Glenleven, presumably because it sounded more akin to such renowned names as Glenlivet.
There is a River Leven in Fife that flows past the Haig's old distillery at Markinch, but it is a long way from the Highlands. Old labels from the 1960s simply mentioned that it was a 'finest vatted malt Scotch whisky', usually with a 12- or 8-years-old age statement. By the 1980s it had been repackaged in olive green colours and sometimes called itself a Highland malt. There was also a younger 5-year-old expression.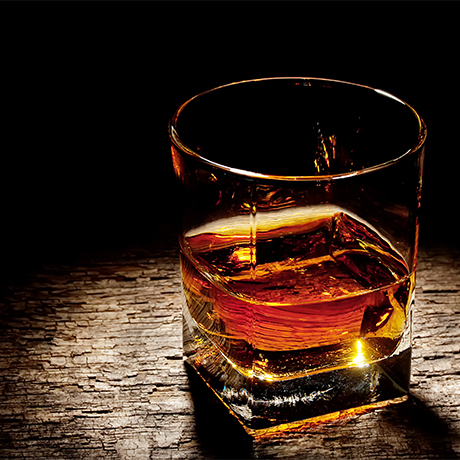 Production type

Blended malt
Glenleven History
Although John Haig was one of the great pioneers of grain whisky at Cameronbridge which he founded in 1824, and where he installed his cousin Robert Stein's patent still, the distillery continued producing malt whisky right up until 1929 when the pot stills were finally removed.
With the Distillers Company Ltd gaining full control of the firm in 1919, having bought out the Haig family, the business was run as a separate fiefdom for decades to come. The return to malt whisky with Glenleven, albeit as a vatting of other single malts, was a way of extending the brand's franchise into what was a very new vice for most drinkers – that of malts.
By the 1980s it was clear that the future of such whiskies lay in single malts.
Owner Current owner