Morrison & Mackay Profile
The family-owned company of Morrison & MacKay is one of the few remnant whisky companies in the Perth area. With its origins in the 1980s, the independent bottler and whisky merchant, which produces a number of blended whisky brands and liqueurs alongside individual bottlings, is perhaps most famous for its Columba Cream whisky liqueur – 'Scotland's answer to Bailey's' – and the modern regeneration of the historic Old Perth blend.
Single casks are bottled under the Carn Mor and Beinn a'Cheo ranges, the former of which is subdivided into the Strictly Limited, Celebration Of The Cask and Black Gold (heavily Sherried) series. Other brands produced by the company include Ginger Tam's, Bruadar and Columba Cream liqueurs – the company claims to produce up to 45 expressions per year.
Morrison & MacKay places an emphasis on not using environmentally damaging or unnecessary packaging, noting that its wooden boxes can be safely burned on a log fire at home.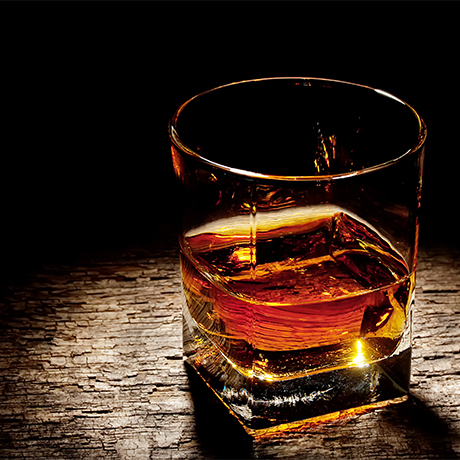 Morrison & Mackay History
The company was originally founded as John Murray & Co. by the Bartholomew family on the Isle of Mull in 1982. At the time the business was concerned with producing whisky liqueurs such as Columba Cream (which is based on a centuries-old family recipe), and in 1996 the Scottish Liqueur Centre was established as a production facility, visitor centre and shop in Bankfoot, Perth.
In 2005 former Morrison Bowmore directors Kenny MacKay and Rob Starling led a management buy-in of the business along with ex-Morrison Bowmore chairman Brian Morrison and his son, Jamie Morrison. Both the MacKays and Morrisons have long-standing ties to the whisky industry: Kenny MacKay previously worked with blender Peter Thomson (Perth) Ltd, while Brian Morrison's father was none other than Stanley P. Morrison, owner of Bowmore, Glen Garioch and Auchentoshan distilleries until the company was sold to Suntory in 1994.
In acquiring The Scottish Liqueur Center in 2005, the team aimed to revive a sense of Perth's whisky history by establishing and expanding as a local whisky merchant and creating local whisky jobs in the area.
Initially the new owners continued to focus on Scottish Liqueur Centre's liqueur brands Columba Cream and Bruadar (Ginger Tam's launched in 2006 as 'the strongest liqueur in Scotland'), though it began bottling single malts under the Celebration of The Cask range by 2008. The Carn Mor Strictly Limited range of malts for every day, quality drinking whiskies was launched in 2012.
The following year the business purchased the defunct Old Perth brand from Whyte & Mackay, and relaunched it as a blended malt whisky in peated and Sherried expressions. The purchase was significant for Kenny MacKay in particular, who had once worked for Old Perth's original owner, Peter Thomson (Perth) Ltd.
To mark its transition into bottling, and to underline its heritage, the company name was changed to Morrison & MacKay in 2014.
In 2016 Morrison & MacKay launched Big Strand Islay single malt, featuring whisky from an unnamed Islay distillery, while Orkney single malt Kirkwall Bay followed in 2017.
April 2017 saw the company move premises to a larger, purpose-built blending and bottling facility plus offices in the village of Aberargie, some seven miles south of Perth.
In October 2017 Brian and Jamie Morrison had completed the construction of a independently operated single malt distillery, Aberargie, adjacent to Morrison & Mackay's new headquarters.
Distilleries & Brands
Contact
Address

Morrison & Mackay Ltd.




Kincardine House




Aberargie




Perth




PH2 9LX




United Kingdom

Phone

+44 1738 787044
See also
Distillery

An urban 19th century distillery in the centre of Perth.

Distillery

A 'barley to bottle' farm distillery near Perth owned by the Morrison family.

Distiller

The Morrison family-owned operator of Aberargie distillery near Perth.