Duart Castle Profile
Blended Scotch Whisky
Duart Castle was a NAS (no age statement) blend produced by Ayrshire wine merchant Whigham's of Ayr from around 1968 until the early 1990s.
The brand's name was inspired by the ancestral 13th century home of Lord Maclean on the island of Mull, and while the constituent parts of the liquid are unknown, given the blend's Isle of Mull connection it is possible that some Tobermory malt found its way into the bottlings. Duart Castle was also bottled as a vatted malt while a single malt was bottled by Adelphi long after the brand's demise.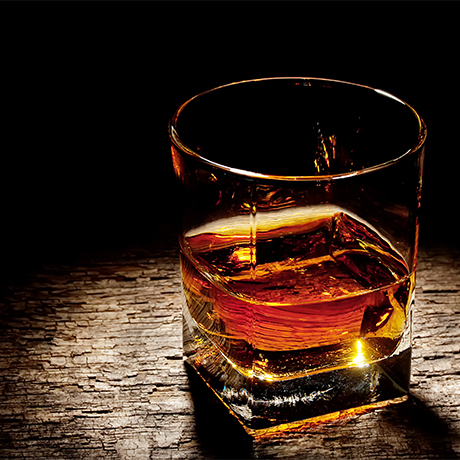 Production type

Blended malt
Blended Scotch
Duart Castle History
A brand born out of a parting of the ways in one of Scotland's oldest commercial concerns, Duart Castle was not around for long but the name re-emerged in 2012 as a one-off expression.
When some worthy Ayrshire landowners, under the guidance of Alexander Oliphant, got together in 1766 to establish a wine merchant In Ayr, they could not have expected it to still be in business today.
After filling a labyrinth of wine vaults below the streets and with its own trading fleet, a lucrative trade was created on Caribbean rum and Port, claret, Sherry and brandy from the continent. The company morphed into Whigham, Fergusson & Cunninghame, before a change in ownership in 1968 saw part of the business branch off as a separate London-based company named Whigham Fergusson Ltd. The original company was renamed Whigham's of Ayr.
In the mid-1980s Duart Castle was Whigham's of Ayr's main Scotch brand as its sister, West Highland, had been withdrawn.
In 1994 the London-based wine merchant Corney & Barrow acquired Whigham's and its whisky brands were removed from the market as the business returned to its roots in wine.
In 2012, upon the centenary of Clan MacLean's reclamation of the castle in 1912, the Duart Castle name was revived for a one-off limited edition from independent bottler Adelphi – 300 bottles of an 18-year-old Tobermory single malt.
Timeline
1367

Duart Castle becomes the seat of Clan MacLean when Chief Lachlan Lubanach Maclean marries the daughter of the Lord of the Isles

1691

The castle is demolished by Clan Campbell

1766

The forerunner to Whigham's of Ayr is established as one of Scotland's oldest wine and spirit merchants

1912

The ruins of Duart Castle are reclaimed by Clan MacLean

Late 1960s

The Duart Castle Scotch whisky blend is created by Whigham's of Ayr

Mid-1980s

Duart Castle becomes Whigham's sole Scotch whisky brand

1994

Corney & Barrow acquires Whigham's of Ayr and its whisky brands are withdrawn

2012

Adelphi Distillery Ltd releases a limited edition of Duart Castle as an 18-year-old Tobermory single malt
Owner See also
Distillery & brand

Mull's only Scotch distillery.

Distillery

A South Lanarkshire distillery near Carluke that closed in the 1830s.

Distillery

A licence was granted for the distillery in 1818, but whether it made whisky is another question.